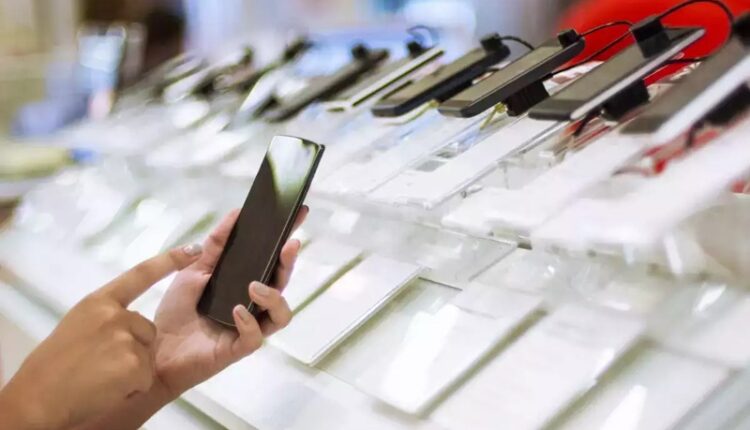 Smartphone Shipments in India Fall 9% YoY to 152 Million Units, Chinese Brands Dominates the Market
Ten News Network
Mumbai (Maharashtra), 28th Jan 2023: According to a recent report by the International Data Corporation (IDC), smartphone shipments in India have fallen 9% year-on-year to 152 million units in the last quarter of 2022. This marks a significant decline in the Indian smartphone market, which has been one of the fastest-growing markets in the world in recent years.

The report attributes the decline in smartphone shipments to a number of factors, including the economic slowdown in the country, increased competition from Chinese brands, and the lack of new smartphone launches. Additionally, the report also cites the impact of the pandemic which has caused disruptions in the supply chain, leading to a shortage of components, and resulting in a decline in production.
Despite the decline in shipments, Chinese smartphone makers continue to dominate the Indian market, accounting for over 60% of the total market share. Brands such as Xiaomi, Vivo, and Oppo continue to be popular among Indian consumers, with Xiaomi leading the pack, accounting for over a third of the total market share.
On the other hand, Indian smartphone manufacturers have struggled to maintain their market share, with their share of the market falling to less than 10%.
The report also notes that the premium smartphone segment, which includes devices priced above $500, has seen a decline in shipments, as consumers opt for more affordable options in the face of economic uncertainty.
The Indian smartphone market has been facing several challenges in recent months, with the COVID-19 pandemic, and the economic slowdown taking a toll on consumer spending. The decline in smartphone shipments is a reflection of these challenges, and it remains to be seen how the market will recover in the coming months.
The fall in shipment of smartphones in India is a concerning trend for the industry, as the country has been one of the fastest-growing markets for smartphones in recent years. The industry will have to find ways to adapt to the changing market conditions in order to bounce back in the near future.