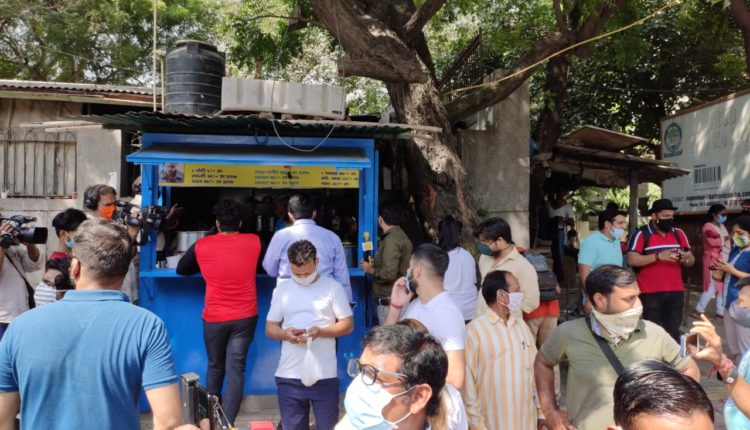 Social media spreads love for Delhi's Baba ka Dhaba
Often called out for negativity and toxicity, social media once again proved its prowess for doing the greater good and uniting the citizens for the cause of helping an octogenarian couple, who run a small Dhaba in Delhi's Malviya Naga.
Yesterday a video of the couple had gone viral on facebook and twitter after a foodie page shared it on the social media. Many netizens promised to reach out to the couple and help them by eating the food prepared by them.
And as fate would have it, Delhiites, with their heart on their sleeves, started reaching to Baba Ka Dhaba, right from the start of Thursday morning. The rush was so much that food, which would remain unsold every day, was finished even before afternoon.
The couple was delighted and happy with the over pouring of love for their small business.
As the day progressed, the queue outside the Dhaba only got bigger, with the couple trying their best to cater demands with tea and Parantha. Many have also made booking – quite a few large ones – for the days to come.
The instance only reinstates our fate in the power of social media and goes on to show that there's still much love left in the society.