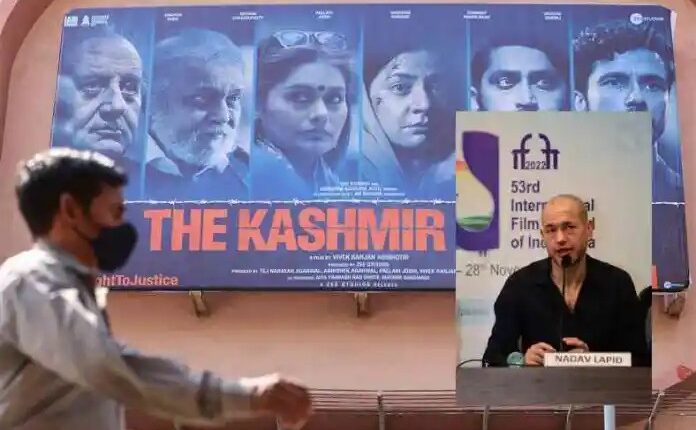 Someone Had to Speak Up: Israeli Filmmaker Nadav Lapid stays firm on "The Kashmir Files" Criticism
Ten News Network
New Delhi, Nov 30, 2022: Israeli filmmaker Nadav Lapid, whose criticism on 'The Kashmir Files' movie at a film festival has resulted in an upheaval, has stood by his remarks saying that "someone has to speak up".
Lapid served as the head of the international jury at the International Film Festival of India in Goa and opined during the festival's closing ceremony that the film helmed by director Vivek Agnihotri was "propaganda and vulgar".
He added the jury was "disturbed and shocked" at the screening of the film.
"It seemed to us like a propagandist movie inappropriate for an artistic, competitive section of such a prestigious film festival," he noted.
The remarks led to a huge row with many noted personalities speaking out. Lapid's criticism was also slammed by Israel's diplomats in India. Envoy Naor Gilon said that the Israeli filmmaker should be ashamed and demanded his apology.
When asked about whether he anticipated the backlash to his remarks, he stated that he was "apprehensive". "It is not an easy position, you are a guest, I am the president of the jury here, you are treated very nicely. And then you come and attack the festival. There was apprehension, and there was discomfort," he said, further adding, "Let's put it this way: I'm happy to be on my way to the airport now."
"In countries that are increasingly losing the ability to speak your mind or speak the truth, someone needs to speak up. When I saw this movie, I couldn't help but imagine its Israeli equivalent, which doesn't exist but could definitely exist. So I felt I had to," he noted.