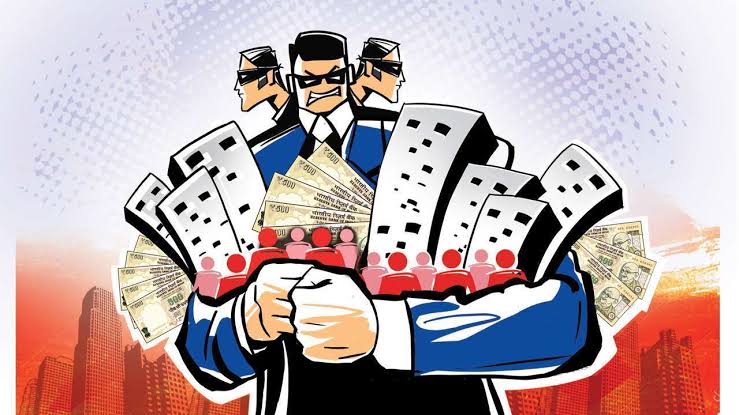 New Delhi, (17/6/2019):* Residents of Sarita Vihar in South Delhi staged a protest against a building firm namely Horizon concept Infra pvt ltd for fraud of around 500 crores in the name of their projects.
The residents accused the builder to target mainly old, retired and ladies.The Modus Operandi they followed in luring the buyers is that they gave assured return on full payment in advance. People with no income used their savings and booked units in Orizzonte.
The residents alleged that the builders show offers on two of their projects
1. Concept Horizon Infra Pvt Ltd (Project Orizzonte)
2. Horizon Concept (Project IRIDIA) and various other projects in North India including Amritsar.
Resident of Sarita Vihar, Anuj Gupta told us that, "Jeevesh Sabharwal, Naresh Sabharwal, Rohan Ranjan all residents of Gulmohar Park in New Delhi have done a fraud of Rs. 500 crores through their Shell companies. They target old, retired and ladies and lured them in fraudulent offers and takes the savings of the people. By mouth publicity, buyers told their known ones about getting full returns, they got more buyers. And also with its unique design of the towers and beautiful brochures lured the customers more".
He further said, "after giving returns for few months and when they got huge bookings and money they stopped the construction and closed the site office. And now no one is available from the company to even pick up a call talk to the buyers".
"Despite the complaints no action is taken till now on the builders. They also have not complied with the UP RERA orders and also have fooled buyers by giving dicy affidavits which does not clears that when the construction will start and complete".