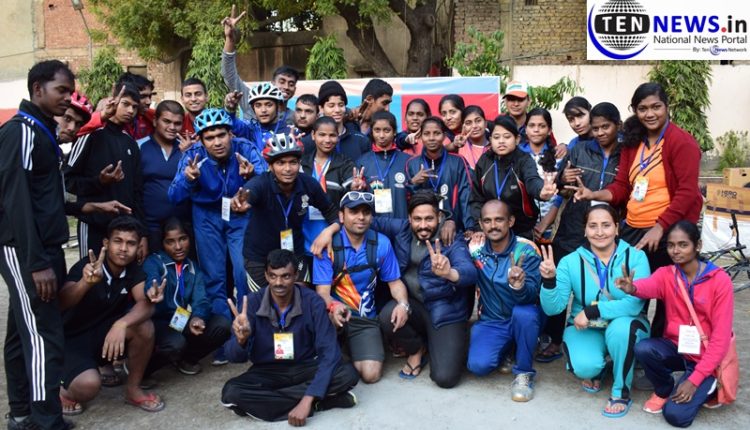 New Delhi: 36 special children hailing from several states in India are all set to participate in the cycling event in Special Olympics at Abu Dhabi. Among the special children, 16 are girls and 20 are boys.
Ten News interacted with two special cyclists, Shruti and Manimeghlai, who have gird up their loins and are gearing up to make the nation proud by winning gold.
These two special girls are daughters of SOS Children's Villages of India, an alternative childcare home that raises once abandoned children in a family-like environment and continually strives to provide holistic care towards realisation of their potential.

19-year-old Shruti cannot hear but the people around, continuously hear the sound of her paddles creaking while cycling. The young girl who will be participating in Special Olympics World Games in Abu Dhabi, cycles for 5-6 hours a day.
Shruti may not be able to talk but she has become the talk of the town for a reason that can inspire many others. Similarly, Manimeghlai, 16 on the same line has been practicing tirelessly and because of her consistent performance in state-level competition, she was then selected for the national championship for cycling at Ranchi, Jharkhand in 2018.
Manimeghlai who belong to the category of intellectually disabled and mild category special child astonished everyone by winning gold in 2 km and silver in 1 km race.
These two special girls are challenging all the special odds, and are now all set for Special Olympic in Abu Dhabi from March 14-21.
**