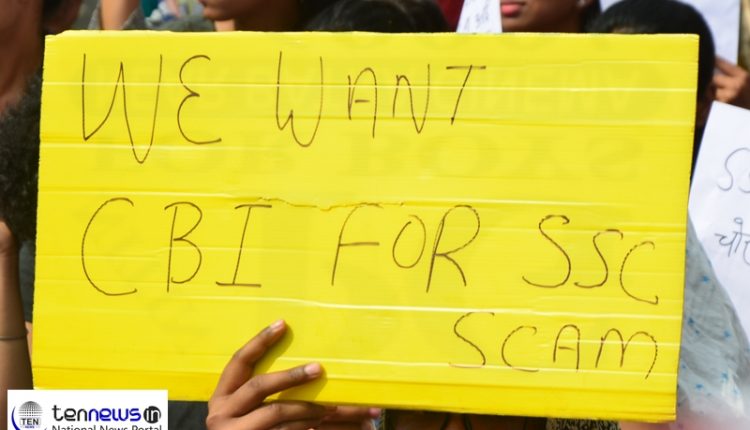 SSC Protest: SSC Coaching Institutes supports students who are protesting for SSC Exam Scam!
PRERIT CHAUHAN (PHOTO/VIDEO BY SAURAH SHRIVASTAVA)
New Delhi: The order of CBI inquiry has been ordered in the paper leak case of CGL examination of the Staff Selection Commission. After handing over the inquiry to the CBI, The Union Minister of State (Independent Charge) of the Ministry of Development of North Eastern Region (DoNER), MoS PMO, Personnel, Dr Jitendra Singh said, now the complaint of the students has gone away and they no longer have any reason to Sit and Protest.
On The Other Hand students from across the country garnered support from different political parties and Politicians. As Protest Continued and Reached the Eight Day. Ten News Reached the coaching Hub for SSC CGL in Mukherjee Nagar, New Delhi.
Ten News Caught up Exclusively with SS Bharti, Chairman, Bharti Concept Academy in Mukherjee Nagar. Speaking about the SSC Scam, Bharti Said, "With the number of aspirants increasing to three million from a little over one million in the last few years, scalability has become an issue that the SSC has found difficult to combat."the SSC had to conduct Tier-1 and Tier-2 exams again in 2013 due to mass cheating, thus making an efficient and transparent digital exam process indispensable to sustain the faith of the aspirants in the system. We hope that the government will listen to them and issue a written assurance to them."

One of the leading SSC Coaching Institute, Maths Teacher, Speaking to Ten News Correspondent, Prerit Chauhan about the Issue Said, "Moving the exam online in 2015 after reports of paper leaks and OMR (optical mark recognition) tampering in the conventional offline process, the SSC was expected to curb leaks that plagued its operational mechanisms.
The candidates should not withdraw protest until a written assurance from the government is received."