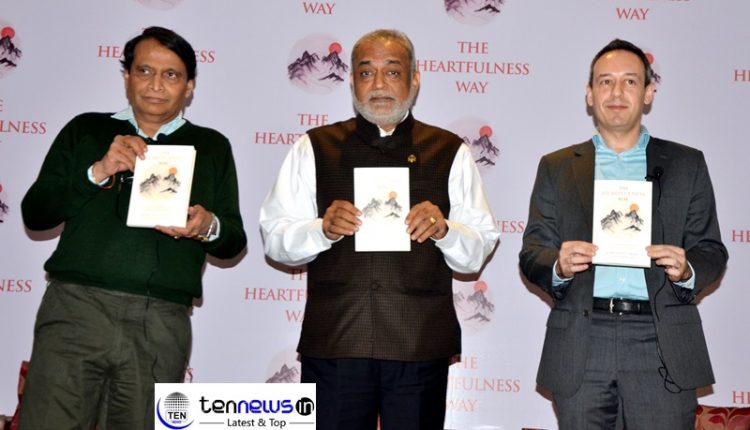 Suresh Prabhu and Joshua Pollock Unveils 'The Heartfulness Way' Book in National Capital!
PRERIT CHAUHAN (PHOTO/VIDEO BY SAURABH SHRIVASTAVA)

New Delhi : The President of India, Ram Nath Kovind unveiled the book on Heartfulness techniques and principles titled 'The Heartfulness Way', authored by Kamlesh Patel, widely known as Daaji, the fourth Global Guide of Heartfulness and Joshua Pollock a Heartfulness trainer and practitioner. On Friday, 'The Heartfulness Way' was launched in the Capital by Union
Commerce and Industries Minister Suresh Prabhu. The book promises to be a treat for those who are curious about what is Heartfulness and how it can change our day to day lives.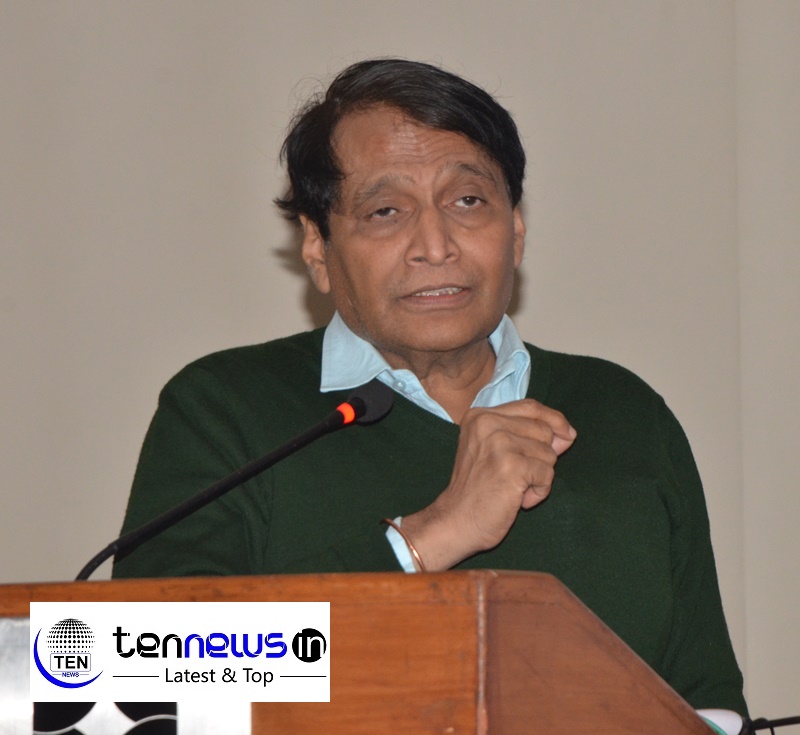 Speaking on the Iaunch the revered spiritual Master, Daaji said, "The Heartfuiness Way encapsulates a seeker's journey while examining the nature of spiritual search within and around us. The books reflects the essence of prayer and yogic transmission aimed at
deconstructing and demystifying the act of meditation based on meditation tips. To feel, be a
part of and practice Heartfulness is an experience, which aims to seek the essence beyond the
form and the reality behind the mere ritual."

Addressing the Media, Minister of Commerce and Industry, Suresh Prabhu Said, "The book is written with a purpose of letting everyone know the ultimate purpose of life.Books are written on different subjects .The book written on Romance are the highest. Hate is more powerful than love. There is also a relationship which is called 'Love and hate relationship.' The heart is the cause the heart is the effect, The Heart takes all the effect of the body".