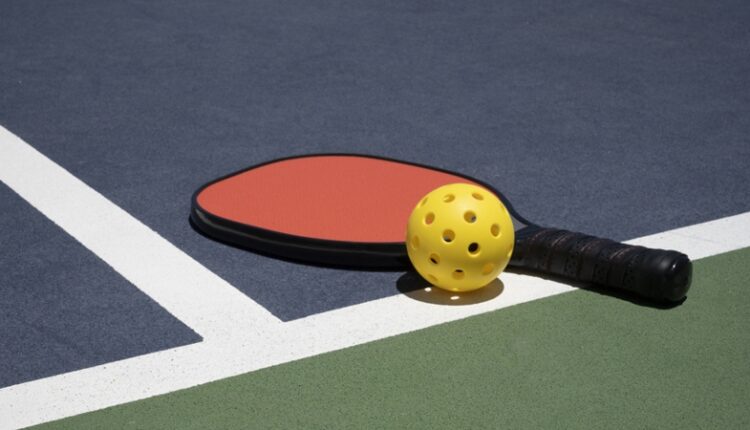 Team UP bagged bronze!!!
Ten News Network

Uttar Pradesh (12/10/2022): Team Uttar Pradesh, under the banner of UP State Pickleball Association (UPSPA) recently concluded their 2nd National win in Indore between 7-9 Oct'2022, while playing in the 2nd National Pickleball Championship, hosted by Madhya Pradesh Pickleball Association (MPPA), under Indian Pickleball Association (IPA) & World Pickleball Federation (WPF).
Team UP, bagged yet another Bronze Medal under 40+ singles category, where, Mr. Prabhat Mani Vats – President AOA of Prateek Laurel society in Noida, competed against the players of States like, Bihar, Jharkhand, Delhi, Mumbai, Gujrat etc. in bringing the coveted medal home.
Speaking about his experience, Prabhat says: "My first Nationals at India level and nothing can be better than being able to secure a bronze for my team." I commit to promoting & coaching new talent along with UPSPA in ensuring many more Laurels home.
While, the team cannot keep the calm & are extremely excited of this fate, the Association's Gen. Secretary, Mr. Aman Grover, remembers the day, when Pickleball started in Noida back in Sep'21. He says: Prabhat, not only won it for his state, but for his entire clan of new & budding players & is now committed to promoting & taking the game to the next level in the upcoming tournaments, across India & abroad. Uttar Pradesh State, has some amazing talent & it is time to roll up the sleeves & deliver. We see an influx of about 200+ players from Uttar Pradesh, in this quarter & we hope to end 2022, with many more medals under our belt.
With this announcement, the UP State Pickleball Association(UPSPA), along with Prateek Laurel Apartment Owners Association(PLAOA) would like to formally invite all the dignitaries from NOFAA, an illustrious team from BJP, our dynamic Noida Authority Officials & our eminent Media friends to join us for a Felicitation ceremony in Prateek Laurel, Sector 120, Noida on Sunday, the 16th Oct'22 at 5 PM to motivate our UP National Team & encourage the budding players from the State to participate in the upcoming tournaments across the world.