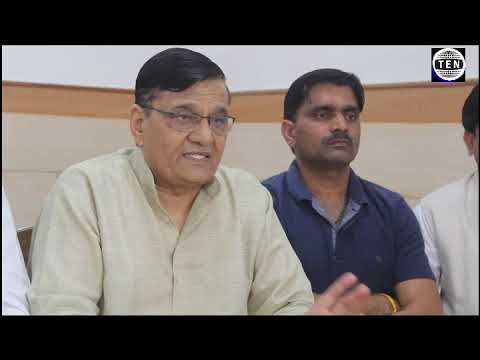 TEMA appoints Ajay Shankar, Former Secretary – DIPP as Chairman of TEMA Council on Industrial Policy
New Delhi, 20th August, 2020: On Thursday, Telecom Equipment Manufacturers Association (TEMA) announced that TEMA Council on Industrial Policy will be lead by Ajay Shankar, Former Secy, Department of Industrial Policy and Promotion (DIPP) as Chairman.
Shankar has also served National Manufacturing Competitiveness Council (NMCC) as Member Secretary for three years. He was the Chairman of the National Productivity Council and of the Quality Council of India and gave greater momentum to their activities. He initiated the setting up of Invest India.
TEMA has taken many initiatives for supporting the Industrial development of India since 1990 and is promoting Make in India and Digital Economy policies of the Govt. There is need for a coherent Industrial Policy to speed up domestic manufacturing, especially in Telecom, ICT sector. With leadership of Ajay Shankar, TEMA intends to take this forward.
Ravi Sharma, Chairman TEMA Said "With the new focus of AatmNirbhar Bharat and Govt's priority for Make in India, the Country urgently needs a new Industrial manufacturing Policy for technology sector. With the encouraging policy, India will not only save the foreign exchange of imports but would also generate wide spread employment opportunities. National Security and Make in India go hand in hand. TEMA is confident that the technology manufacturing sector will get a progressive and encouraging industrial policy from the Govt. under the leadership of Ajay Shankar."
Ajay Shankar on this occasion said "I am happy to lead TEMA Council of Industrial Policy and we shall suggest a good strategy for taking India to the next level in technology equipment manufacturing. India needs to craft a strategy on how to reverse the lockdown-induced severe industrial slowdown. We need new policy instruments that steer market forces to deliver desired outcomes of creating jobs and achieving self-reliance in our open market economy. Understanding global as well as our own experiences would be of help in designing the right approaches."
Ajay Shankar played a crucial role in putting together the stimulus packages at the time of the global economic crisis of 2008 which enabled the Indian economy to recover in a short time and again grow at over 8%. The plan for the ambitious Delhi-Mumbai Industrial Corridor Project was developed under his stewardship. The FDI policy was further liberalized and rationalized. During his tenure in NMCC he provided useful inputs to Government for National Skill Mission, Facilitating Start-ups, Reform of Labour Laws and reducing the Regulatory burden on enterprises.
Earlier Ajay Shankar served as Joint Secretary and then Additional Secretary in the Ministry of Power, CEO Greater NOIDA Industrial Development Authority, Secretary to Lt. Governor of Delhi for about five years and also Principal Adviser in Planning Commission.
Ajay Shankar has been a public policy scholar at the Woodrow Wilson Centre in Washington D.C. USA. He has a Masters in Political Science from Allahabad University and a Masters in Economics from Georgetown University, Washington D.C.
The experiences of Korea followed by China, both of which emulated Japan's post-War recovery strategy, are relevant as they are leading industrial powers. Korea supported its national conglomerates by keeping its domestic market initially closed for both imports of finished goods and investments. This meant easy import of capital goods and technology tie-ups, and minimal imports of finished goods such as cars and consumer appliances.
Sandeep Aggarwal, Vice Chairman, TEMA welcomed Ajay Shankar and said "India needs to gear up for implementable domestic manufacturing policies. TEMA will be benefited by rich experience of Ajay Shankar in formulating a manufacturing policy for Telecom, ICT sector."