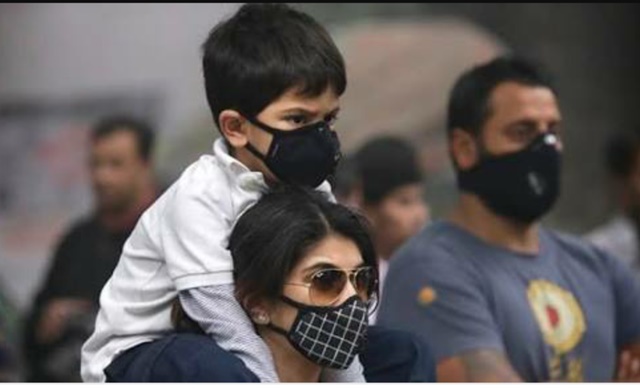 New Delhi : Delhi recorded its worst air quality of the season on November 6, 2018, with the pollution levels inching towards 'severe plus emergency' category due to a change in wind direction and rampant stubble burning in neighbouring states
Today, Ten News Caught up with the Delhiites today about day to day increasing pollution in the national capital.
Everyone had one common opinion which was related to a ban on fireworks. Crackers when burnt, always gives away a boost in the population level.
A student named Padmakshi who resides in Delhi said,
"When in home, a kid use to cry before parents for buying him some crackers on the occasions of Diwali, Dussehra. But parents should be stubborn for not allowing their children to burn crackers in order to control the rise in polluted air quality. Firecracker factories should be banned because they are the reasons behind this boost in pollution in the air we breathe."
Air quality plummeted from an AQI of 171 (moderate) recorded on Sunday to 426 (severe) on Monday, a difference of more than 250 points. Residents of Delhi and NCR cities woke up to a toxic haze on Monday morning along with a burning sensation in the eyes brought on by a sudden rise in incursion of pollutants from crop-burning in Punjab-Haryana, a drop in temperatures, a rise in moisture levels and related meteorological conditions.
Residents around the capital too felt the change in air quality with most complaining of an irritation in their throat, eyes or skin.
This is high time to wear masks whenever we leave our houses for work or any other purposes.