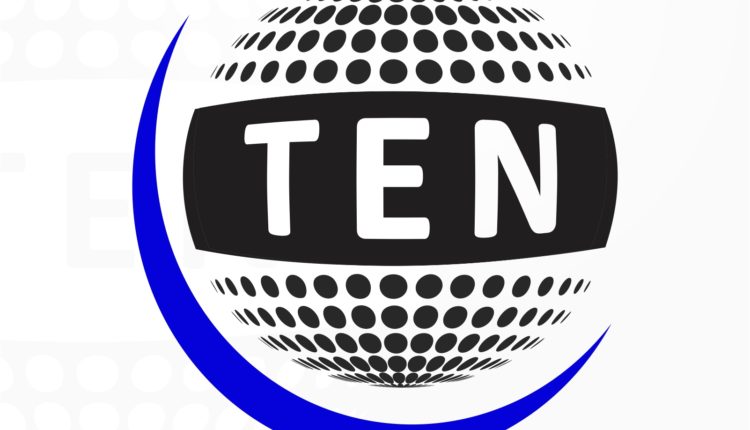 About tennews.in : National News Portal
Ten News Vision 
To position tennews.in : National News Portal amongst the Top Ten News Portals of India
Ten News Missions
To publish online Latest & Top Ten National News from Ten News Categories.
To share national news on social media , news app and WhatsApp groups
To bring into limelight deserving people , opinions, organisations , issues, thoughts and places
To promote  brands , products and services
Ten News Network
www.tennews.in:  National News Portal
//www.youtube.com/user/parichowkgrnoida/ : YouTube Channel
//www.facebook.com/tennews.in/ : Facebook Page
//twitter.com/tennewsdotin/ :  Twitter Handle
Ten News App
Ten News manages 10 Segmented WhatsApp Groups
About tennews.in
www.tennews.in   : National News Portal was launched by Union Minister of State Dr Mahesh Sharma on the Diwali 2013.
TenNews.in
: Indian News portal was launched with a vision of publishing  latest and top ten national news from ten news categories . It gives special emphasis on hyper local perspective to our esteemed audience of NCR Delhi Region. It  is an independent news, information, entertainment venture which aims at providing unbiased, fast and accurate coverage of important news worthy incidents and events of especially the NCR Delhi Region  
on "as it happens" basis .  Strict adherence to journalistic ethics and values is our USP.
TheNews.in
news portal currently caters to twin cities of Noida-Greater Noida and New Delhi from the field.
Our excellent team of reporters , Photo and Video Journalists ,  Content and Feature Editors work tirelessly on ground to get  you the best coverage of news, events, product launches, press conferences, opinions , rallies , protests , interviews, current affairs and issues.
With indispensable love and support of our esteemed patrons, advisers, contributors and readers
TenNews.in
currently has carved a niche as top independent National News Portal of NCR Delhi Region.
It is our continuous attempt to offer our visitors unbiased news coverage from all across the region and reach to every last individual to highlight their social , political , business and public grievances.
Time to time
TenNews.in
also takes leads in organizing different citizen-administration dialogues  through which esteemed members of public get an opportunity to interact directly with administrative officials, political leaders, public representative , social icons etc.
With many  innovations in our sight, it is a vision of
TenNews.in t
o have sharp focus on national politics, city news, good governance, easy of doing business, technology updates and entertainment alerts. We strive to  bring forward the most significant stories from these domains for our readers and viewers. Ten News aims to touch all the critical and significant aspects of contemporary India.
Our goal is to bring to you the news that matters the most !
Ten News Team

Director Ten News : Sunita Mali
News Editor : Ashish Kedia
Features Editor : Bipin Sharma
Bureau Chief (Gautam Budh Nagar)  : Rohit Sharma
Sr Reporter New Delhi : Prerit Chauhan
Photo Journalists : Jitender Pal, Saurabh Srivastava and Lokesh Goswami
Reporter : Saurabh Kumar,
Technical Adviser : Ranu Francis
Technical Director : Prasad Mali
Legal Advisers :
Public Relations Officer : Suneel Dwivedi