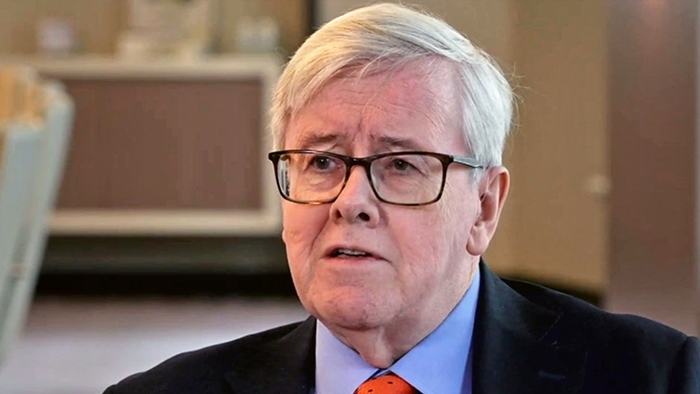 Tesco Chairman to quit amidst Inappropriate Touching Allegations
Ten News Network

New Delhi (India), 21st May 2023: Tesco chair John Allan will stand down following the company's Annual General Meeting (AGM) next month, the grocery giant announced on Saturday. The announcement comes following the allegations of inappropriate behaviour against him last week.
John Allan has been Tesco's board chairman since 2015.
According to a piece published earlier this month in the Guardian, four women have come forward to accuse Allan of inappropriate behaviour in the work space.
Allan "vigorously denied" three of the allegations, but admitted to the fourth, which concerned comments made about a female staff member at the Confederation of British Industry (CBI) while he was president of the lobbying group. Tesco stated that Allan "unconditionally apologised" for his statements.
One of the charges was that he caressed the bottom of a Tesco employee at the 2022 AGM. Tesco stated that it "initiated an extensive review of the allegation" and that "no evidence or complaints in relation to John have been identified."
Allan rejected the allegations brought against him again in his resignation statement, which was not included in Tesco's notification of his departure.
The statement said, "It is with regret that I am having to prematurely stand down from my position as chair of Tesco Plc following the anonymous and unsubstantiated allegations made against me, as reported by the Guardian. These allegations are utterly baseless, as the internal procedures undertaken by Tesco prove."
He added, "Tesco undertook an 'extensive internal review' which included inviting Tesco employees and ex-employees to come forward on an anonymous basis if they had concerns about my conduct."
They further said, "While we have received no complaints about John's conduct and made no findings of wrongdoing, these allegations risk becoming a distraction to Tesco. On behalf of the board, I thank him for his substantial contribution to the business."
The Grocery giant also revealed that Stewart Gilliand will take over after Allan and that the succession process had started as Allan was due to retire soon.