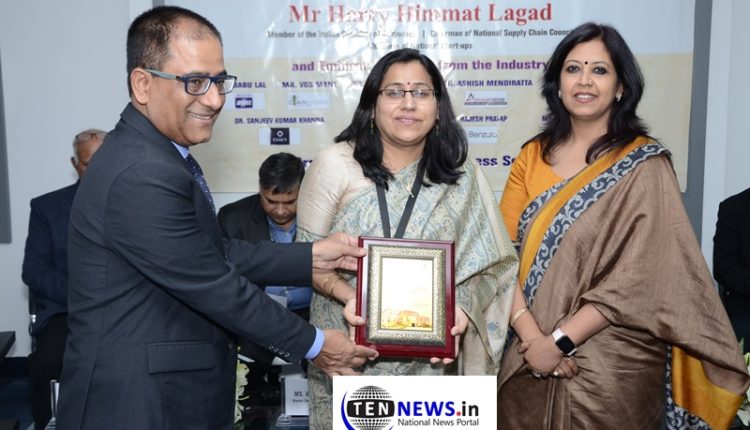 Think Globally, Act Locally mantra young managers got at "Supply Chain Management Conclave 2019" at Lloyd Business School
Saurabh Kumar / Baidyanath halder
Greater Noida (17/03/2019) : Lloyd Business School, Greater Noida organized a SCM Conclave, "Future Perspective in Supply Chain Management Disruption and Mitigation Strategies" on March 17 at its campus. Harry Himmat Lagad, Chairman of National Supply Council was the chief guest of the conclave and keynote speaker for the first session.
Conclave started with lamp lighting and prayer to Maa Saraswati. Dr. Vandana Arora, Group Director, Lloyd Group of Institutions introduced the chief guest, panelist and Lloyd Group. President, Lloyd Group of Institutions, CA Manohar Thairani in his opening speech give focus on numbers. He described that how companies worldwide and specially in India have increased their numbers in income statement and balance sheet due to supply chain management and E-commerce. He said that supply chain management is not only reducing cost to companies, convenience is also added to customers through SCM.
As a Keynote speaker for the first session, Harry discussed about lack of business leadership developed in India during last two decades. In his view India has ample potential to become the largest economy in the near future. He shared the story of Vikram Rajkotwala during war with LTTE. He advises to young managers: Think Globally, Act Locally and Compete as a Team.
The first panel discussion was started with the theme, " Mega Cities: Growth and Challanges". The panelist were in the view that overgrown population in the mega cities and lack of infrastructure is creating hurdle for the growth of SCM. Theoretically we are innovating new technologies like drone to deliver products but practically it is challenge for companies and government to apply these technologies.
The theme of the second session was "Disruptions in Global Supply Chain & Roadmap for Future" Venu Vashista was the keynote speaker for the second session. She is alumnus of IIM, Lucknow and currently Director, Supply Chain at Kohler Kitchen and Bath.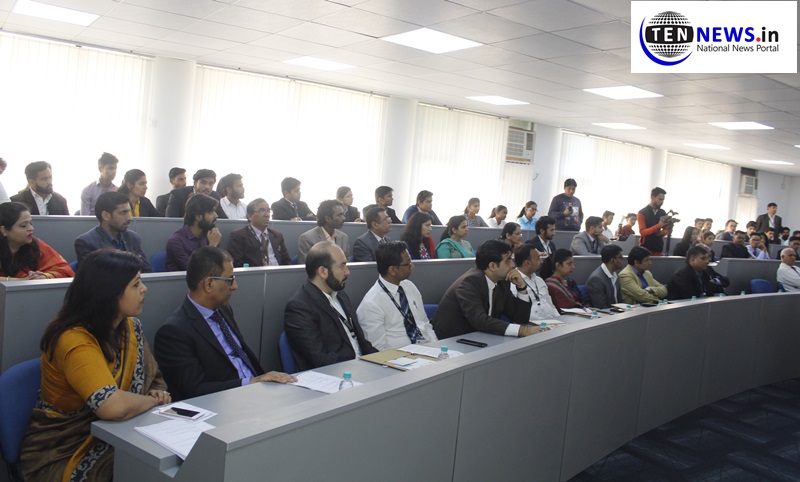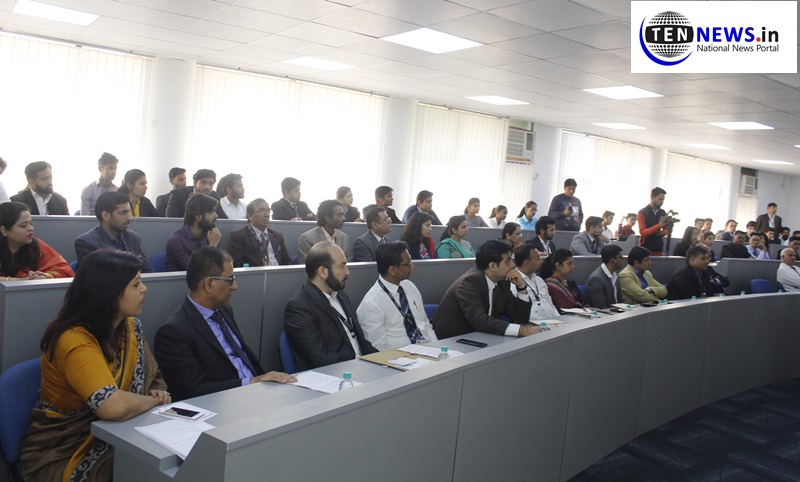 In her keynote address she said that the objective of SCM is to maximize the overall value generation of the company. She focused on planning manufacturing capacity, inventory management and planning for future. The role of women in SCM is balancing the act. She stressed about six mega trends: 1 More Mega Cities, 2 Proliferation of Segment, 3 Improved Supply Chain Infrastructure, 4 Better Regulatory climate, 5 Stronger Global Connect and 6 Affordable and Accessible Technologies.