Tiny Tots Make It A Rainbow of Happiness & Fun at Happy Hours School Annual Day 2018
Saurabh Kumar
12/3/2018 Saurabh Kumar
The students of Happy Hours school, Greater Noida celebrated their annual day at YMCA, Greater Noida on Sunday evening. Celebrations began with the ceremonial lightning of the lamp by the Chief Guest for event Ms Ruchika Sharma Principal of Pragyan School, Greater Noida.
Thereafter the energetic tiny tots of Happy Hours School took to stage and kept everyone glued to their seats throughout the performance. The innocent performers danced with meticulous perfection and high energy. The little dancers mesmerized the audience with their fancy steps and pure joy of their spirited dancing. Teachers were also dressed up in traditional attire. The little 2 to 4 year old fledglings rocked on the stage on Masti Ki Pathshala song and also performed a drama of the bagpiper's story which was largely applauded by the audience.
The unique and talented mix of students who made this happen had practiced with dedication and commitment to achieve the age appropriate perfection. All through the performances the parents kept on beaming with smiles and struggled to capture the on stage moments of their kids. Their happy faces added to the charm of the occasion and energized kids to perform with more fun and joy.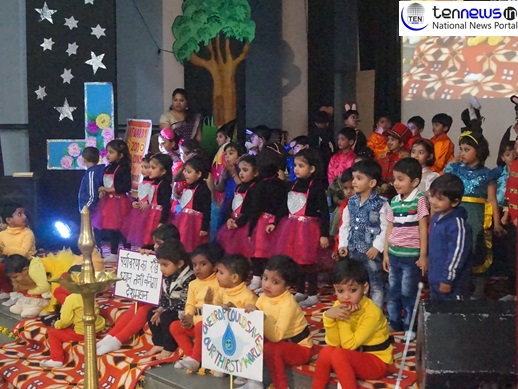 Speaking at the event principal of Happy hours school, Amla Lal talked about achievements of her school and said that we want to face the challenges that time demands but with necessary support of our esteemed parents. She also advised parents for their enhanced involvement with their kids and school as its very important for the all-round development of their wards.
There after she showcased the activities done in school throughout the year by a power point presentation and also highlighted the other supplementary activities hosted by school that children can enroll into enhance their skill set.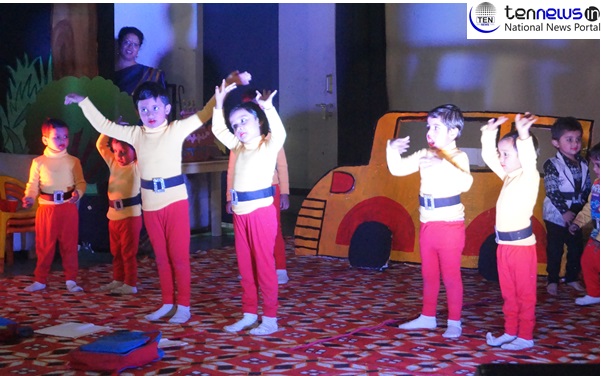 Ruchika Sharma Principal of Pragyan School during her address said "we should let children grow in their own way, let them play and learn in a fun way as this time of their life will not come back".
She also asked parents to take out time for their children. She said, "In every individual's life these initial years of growing up play a very significant role and it is important that they get necessary attention. If you don't have time for them today, children might not have time for you tomorrow".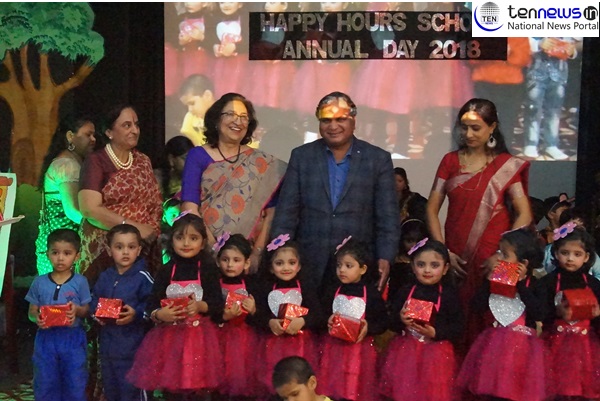 A prize distribution ceremony was also organized where all the tiny tots were facilitated with prizes by the Chief Guest Ms Sharma and the Guest of Honour Gajanan Mali , Founder Parichowk.com .
The program was well attended by all parents , Happy Four family members Nivedita and Sachin Sharma amongst others