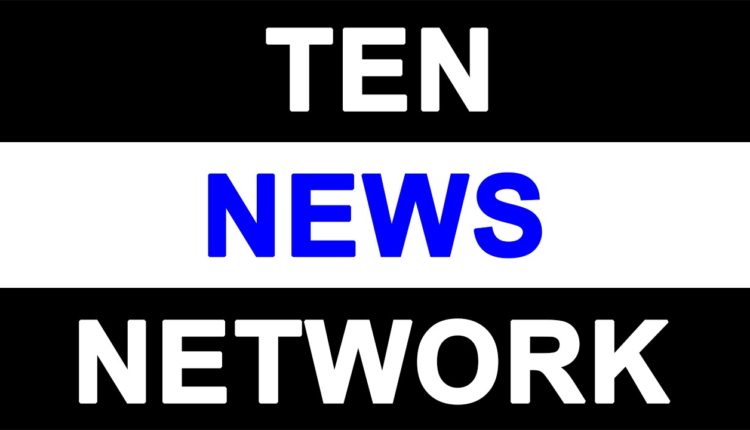 Tips to Adopt While Installing Your Next Modular Kitchen

In today's time kitchen has become more than simply a space to prepare meals; we eat, chat and spend time there with our loved ones. It serves as a gathering place for the entire family, regularly inviting families and friends to join in. Now consumers spent a lot of time installing efficient and uncluttered kitchen which includes sufficient built-in spaces and storage units. Nowadays, consumers are Conscious and prefer minimalism. Lighter and deeper colour tones are trending and popular among millennials. There is also demand for dark academic styles with royal colour palettes and contemporary accessories.
After the decreased demand primarily due to Covid over the last couple of years, 2022 witnessed a sharp rise in demand for sustainable yet fashionable kitchens. Here are a few tips from Ish Arora, Lead Designer, Metallo Kitchens that one should always keep in mind before installing a modular kitchen.
Amplify your kitchen's space
Space is a constant challenge in modern-day residences, one should consider mapping the design as per your available space. Your kitchen space will greatly influence your modular kitchen design. For instance, a parallel or straight kitchen would be the greatest choice if the room were smaller; otherwise, it would look crowded! For larger rooms, however, an L-shaped, U-shaped, or ISLAND kitchen design can be planned. If you want to save space, the parallel kitchen layout is ideal for you. It's efficient and saves space in your kitchen.
Accessorising your kitchen can be the game changer
A simple kitchen can be modified with the aid of modular accessories like adjustable shelves, bin holders, drawers, pull-out cabinets, etc., and your regular kitchen can become the most valuable space in your house. Nowadays, accessories are available at affordable price points but at the same time ensure creative space utilisation for a more functional kitchen. One needs to pick the finest racks to keep your spices and ingredients or the best drawers and countertop options to store utensils.
If your kitchen is small, you must rethink how you use the room. It's crucial to be smart and design the kitchen space accordingly. You can build a U-shaped countertop with numerous cupboards and drawers to give the kitchen a unique and appealing appearance and you may also organize stools and chairs so that they don't get in the way of cooking.
Add breathing space
It is important to leave enough room between work areas for cooking, washing, and stocking; otherwise, the area may wind up looking messy. To facilitate easy working in the kitchen, these areas on the countertop should ideally be three feet apart from each other. While the majority of people today choose closed windows or fixed glass windows, you must maintain good ventilation in your kitchens. Ventilation keeps the kitchen fresh & airy.
Use sustainable designs
Galvanised steel is one key element used in the design space. Coating Zinc in GI (Galvanised Iron) helps in protecting it against corrosion, which increases the lifecycle of the product manifold. A typical Galvanised Steel kitchen has a life of up to 50 years. As far as robustness is concerned, GI is one of the most widely used engineering materials that guarantee an ageless performance of your kitchen for years to come. Also, products made with Gl can withstand high temperatures, which adds yet another extra edge over wooden kitchens.
Amp your kitchen with the perfect lights
Perfect lighting is essential for a kitchen's charm and outstanding appearance. Ample and well-placed lighting assists in easy location of ingredients and also in visually appealing food presentation. There are numerous lighting solutions available for a modular kitchen design. Additionally, you can incorporate appropriate decor like claddings, paintings etc. to match the kitchen's lighting.
Pop-up colour to for your modular kitchen
The colour of your Kitchen reflects your personality. These days, a large variety of colours and themes like White or Soft Shades, Yellow and Orange, Dark or Wooden Shades and many more are available in various tones.
Give your personal touch
Every person has their own style to organize things with a unique touch. You can make appropriate plans for countertops, dining nooks, tables, and drawers after you are certain of the kitchen's specifications. You can use a variety of small kitchen design ideas to fit necessary components with the right placement.
Kitchen Material
Indian kitchens are subjected to more demanding environments than their Western counterparts due to a combination of factors like hot & humid climate, a much more elaborate & enticing Indian cuisine that liberally uses spices and other ingredients, a much higher utilisation level etc. Termites are yet another problem faced by homes in many part of India. These are the reasons why most of the modern day kitchens which are made of particle board, plywood, MDF etc. do not stand the test of time and start developing problems quite early on. Choosing the right material for your kitchen is the primary factor for trouble free, durable kitchens and powder coated Galvanised Iron can definitely take up the challenges posed by Indian homes.