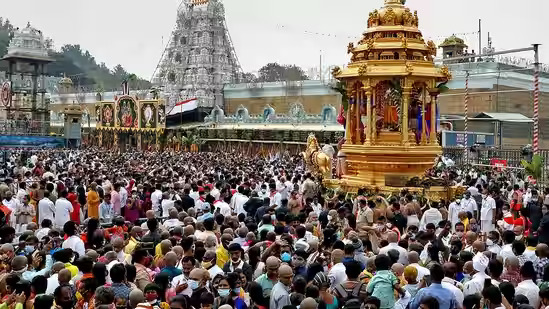 Tirumala to introduce Facial Recognition for Devotees
Ten News Network
New Delhi (India), 23rd February 2023: As a completely revolutionary step the Tirumala Tirupati Devasthanam(TTD) Will introduce facial recognition technology (FRT) for devotees that visit the temple.

The technology will be initially introduced on a trial basis from March 1, 2023 at the second Vaikuntam Queue Complex.
It is through this complex that devotees and pilgrims enter the Lord Venkateswara Temple and the other allied accommodation management services (AMS) systems at Tirumala.
This is a a pioneer move as no other religious institution in the country has employed this kind of technology.
It will be a token less Darshan system and will allow a more transparent system and will also help in curbing impersonation. Further, the system will aid in allotting cottages and guesthouses to the devotees.
D Narasimha Kishore chief vigilance and security officer TTD said that everyone visiting the temple will be photographed and logged into the data bank. This will help in minimising the racket of multiple tokens being bought by the same person.
The additional benefits of the system will be in the ease of distribution of laddoos, caution deposits being refunded to people and eradicating service misuse. If the token is verified with the face of the devotee only then he/she will be able to enter the premises otherwise they will be charged for personification.