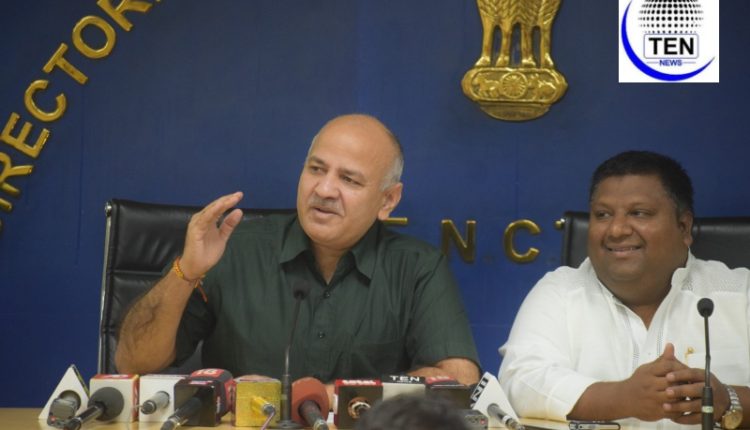 New Delhi: Today, Deputy Chief Minister of Delhi Manish Sisodia held a press conference at Media Centre, Delhi Secretariat, to discuss two issues being faced by Delhi's residents and all common people of neighboring states.
First issue that Manish Sisodia discussed, was about wages and allowances of workers in Delhi's various departments like cleaning department, rail department and other government departments that holds lower class workers.
About the issue, Manish Sisodia said,
"Delhi is the capital of India and it should hold a very decent and hardworking governance so as to provide every facility to each resident of Delhi.
If in the capital itself, people are not provided proper wages and allowances then it is really hard for the thing to get decrement in whole nation. If a government official do not get his salary for one day, it becomes a very serious issue for the system. But if a lower class worker do not get his wages and allowances, he can just sit and wait for decisions. Minimum Wages for these workers were increased from Rs 9,000 to Rs 13,000, which will now move forward with the same amount and there are applications from different workers about their salary gap of 2 months which will be distributed before 30th of October as these are the people who can't enjoy Diwali with dignity if do not receive the salary for 2 months."
Second issue according to him was from the view of public transport users about which he said,\
"Before in Delhi, metro cards were only use for traveling in Delhi metro but now, these cards are use to travel in DTC as well. Passengers were given a discount of 10% for using these cards in Delhi Metro but they are not provided any discount for using the cards in DTC . Soon, people will be provided a discount of 10% for using smart cards in DTC as well. We are doing this as a step towards pollution free Delhi."
Manish Sisodia also shared some views about the decrement of pollution in the capital.
According to him these months of year are when North India becomes a gas chamber but according to reports, Delhi has been improving at a very good speed.