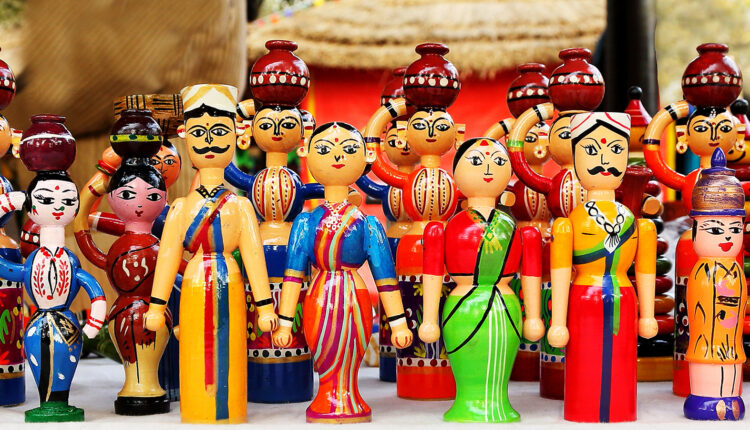 Toy exports surge 636 per cent in April-August 2022 over the same period in 2013
New Delhi, Sep 24: Toy exports from India increased by 636 percent between April and August 2022 as compared to the same period in 2013, thanks to Prime Minister Narendra Modi's Make-in-India programme, according to the Ministry of Commerce and Industry on Saturday.
India's toy industry has long been reliant on imports. Lack of raw materials, technology, design competence, and so on resulted in massive imports of toys and their components. Toys worth $371 million (Rs 2960 crore) were imported into our nation in 2018-19. According to the ministry, a considerable number of these toys were hazardous, inferior, counterfeit, or inexpensive.
The government has made various strategic interventions to address the import of low-quality and dangerous toys and to improve domestic toy manufacture, according to the report.
Some important steps include raising the Basic Custom Duty from 20% to 60%, implementing the Quality Control Order, mandating sample testing of imported toys, issuing more than 850 BIS licences to domestic toy makers, developing toy clusters, and so on.
Several promotional activities were launched, including The India Toy Fair 2021, Toycathon 2021, and Toy Business League 2022, to promote indigenous toys and foster creativity and new-age design to meet global demands.
Despite the COVID-19 epidemic, the Indian toy business has grown significantly in less than two years, thanks to the honest efforts of indigenous toy makers.