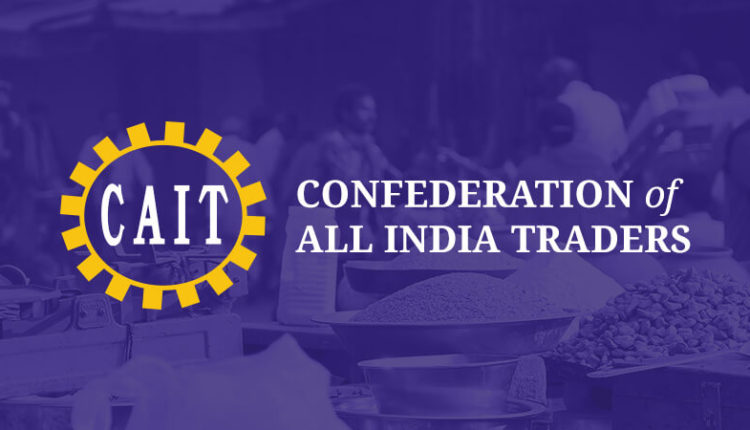 Traders Poll Survey For Lok Sabha Elections 2019: BJP to win 290 Seats Predicts CAIT
New Delhi: The negative propaganda by Congress President Rahul Gandhi during the election campaigning attacking Prime Minister Narendra Modi and subsequent abuses hurled at Mr. Modi by various opposition leaders and smart strategy of Mr. Modi to kept the accusations at the centre stage of entire poll campaigning will enable the BJP to win about 290 seats in Lok Sabha elections.
whereas other NDA allies are all set to bag around 50 seats setting a stage for BJP to form next Government at the Centre- said the Confederation of All India Traders (CAIT) who conducted a national survey during polls from trading fraternity across Country who also took feedback from their respective customers.
CAIT Secretary General Praveen Khandelwal said that trading community will be an important factor in BJP winning the polls as on the call of CAIT, traders across Country have not only voted for BJP and allies but have also launched a major support campaign for BJP and its allies. During the campaign traders also encourage their customers to vote for Mr. Modi.There are about 70 million business establishments in the country which employ around 30 million people and this time traders and their employees converted themselves into a vote bank and voted for BJP and its allies across Country.
Based on the feedback during the poll survey, broadly the BJP will get 60 in UP, 25 in Maharashtra, 18 in West Bengal, 10 in Assam, 23 in Madhya Pradesh, 22 in Rajasthan, 23 in Gujarat, 4 in Punjab , 8 in Haryana, 7 in Delhi, 15 in Bihar, 6 in North East, 7 in Chhattisgarh, 14 in Odisha, 10 in Jharkhand, 4 in Tamil Nadu, 20 in Karnataka, 3 in Jammu and Kashmir, 3 in Himachal Pradesh, 3 in Kerala , 2 in Goa, 3 in Uttarakhand, etc.
As per the survey , the Congress & Opposition parties were failed to make make national issues like inflation, employment, five year working of NDA Govt as major poll issues and mostly involved in personal mud slinging towards Mr. Modi was not liked by the electorates ,The divided house of opposition parties v/s strong unity in NDA allies also played an important role Absence of any equally good substitute for Mr. Modi was another issue which prompted the electorates to vote for BJP and allies. Persistent violence in West Bengal also disillusioned people from Mamta Banerjee and voters moved towards BJP not only in West Bengal but in other states as well.
During survey, it also came to light that Modi succeeded in making nationalism a major issue of elections, which was directly related to the hearts of the people.Personal attacks on Shri Modi by Mr. Gandhi and other opposition leaders gained sympathy for Shri Modi.The organisational structure of BJP was miles ahead than others parties. BJP cadre worked wholeheartedly throughout the country, whereas other parties did not have personal contact with voters, and focussed only on rallies. All these factors worked well for BJP and allies in the polls and duo of Modi-Shah was successful in highlighting poll planks as per their choice which attracted electorates.