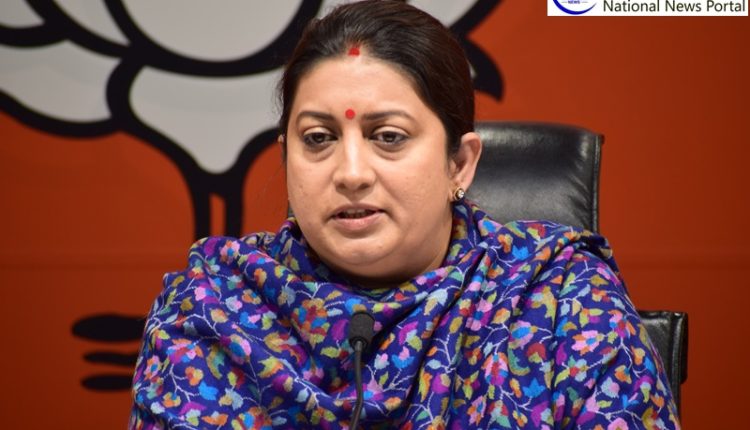 Truth Can In No Way Destroyed",said Smriti Irani, After Clean Chit Given By Special Court To Amit Shah
Vishal Malhotra (Photo/Video) By Lokesh Goswami Ten News Delhi :
New Delhi (01/01/2019) : Smriti Irani shared some of the facts related to the arrest of BJP President Amit Shah back in 2010 in accordance of which, CBI Special Court recently passed on an announcement that the arrest was done with no purpose.

Smriti commented on the issue and said,
"This judgement by the Special Court upholds the belief that 'Truth can in no way be destroyed' and truth is what we are here to share with you today. The case that was filed against Amit Bhai Shah was nothing but just a political conspiracy by the Congress Party."
"This case against Amit Shah is one of the finest examples of the lengths to which the Congress Party will go to, to destroy somebody that destroyed them as a political opponent." Smriti Irani added.
While sharing some of the facts related to the arrest back in 2010, She said,
"In 2010, CBI comes and arrests Amit Shah and the same day, it goes and tells the judge that, 'We don't seek to interrogate Amit Shah but we just want him arrested'. They detained him without any cause."
Targeting Congress leaders in response to their fake accusations on Amit Shah, Smriti said,
"The Kitchen cabinet of Sonia Gandhi, waged war against their political opponent just to clear their way to form government. Today, CBI passed a judgment where they said that all the accusations that were imposed on Amit Shah were baseless."