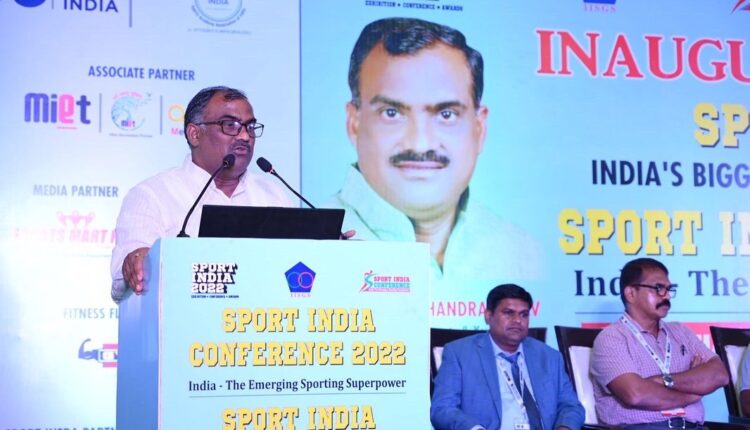 U.P Sports Minister opens Sports India Expo 2022, promises to make more opportunities available for sportspersons
India's biggest sport and business fitness expo is back with its 10th edition from 4th to 6th August 2022 in Greater Noida. It was inaugurated on Thursday morning by the Minister of Sports & Youth Affairs of Uttar Pradesh, Girish Chandra Yadav.
It is a 3-day event where dealers and distributors from all over the country participate, showcasing the latest sporting goods and technologies.
Sports personalities like Olympian Arjun Rana, Arjuna awardee Dinesh Bansal, cricketer Madan Lal, and Minister of State for Energy(U.P Govt), Dr. Somendra Tomar were also present.
The chief guest, Minister of Sports and Youth Affairs (Govt of U.P), Girish Chandra Yadav begins his address by congratulating the organizing committee and all the participants for a successful 10th edition of the Sport India Expo. He remarks that it is a great learning opportunity for everyone as this event is held in Uttar Pradesh. He mentions the commendable efforts of UP Chief Minister, Yogi Adityanath, and the Indian government for their sports-related schemes and encourages everyone to participate in sports and make the country proud. Lastly, he promises to make more opportunities available for everyone and work towards a better and developed nation.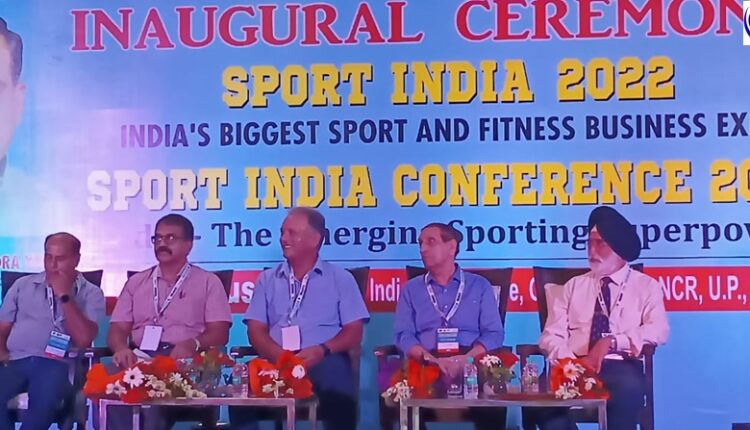 Madan Lal, a member of the 1983 Indian Cricket Team, remarks on the constant progress and development of cricket in India. Cricket is something that everyone enjoys and is a constant for our country. He also mentions the development of other sports in India such as football, boxing, tennis, etc. Mr. Lal in his speech also focuses on the need for sporting equipment to always be up to date according to current needs.
He suggests that the goods manufactured should be reasonably-priced so that everyone interested in sports can afford them.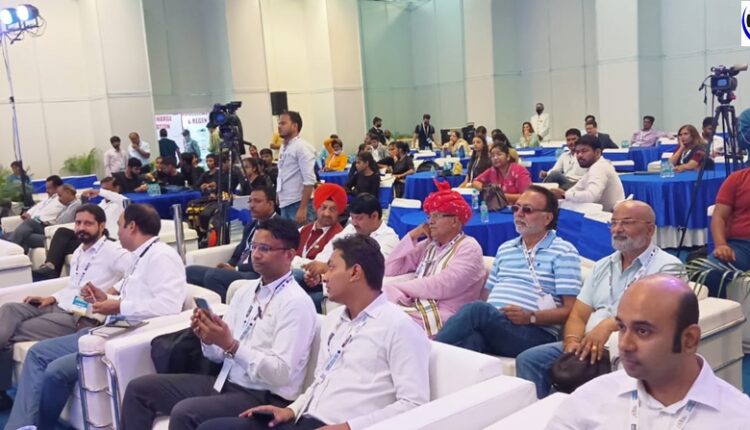 Professor G Kishore, Principal of LNCPE and Director of SAI South, dotes on the importance of evolving with time and the youth taking part in sports as they are the future of our country. He proposes that sports should be part of every school's curriculum from the beginning so that students have appropriate knowledge and practice.
Yoga performances by school students and gymnasts were also a part of the show. All the dignitaries present were presented with a token of appreciation.
The Sport India Expo 2022 is a platform for the people, institutions, stakeholders, and numerous brands that are involved in sports business, and sports or fitness activities. It is one of the many steps that will soon make India a significant player in world sports.