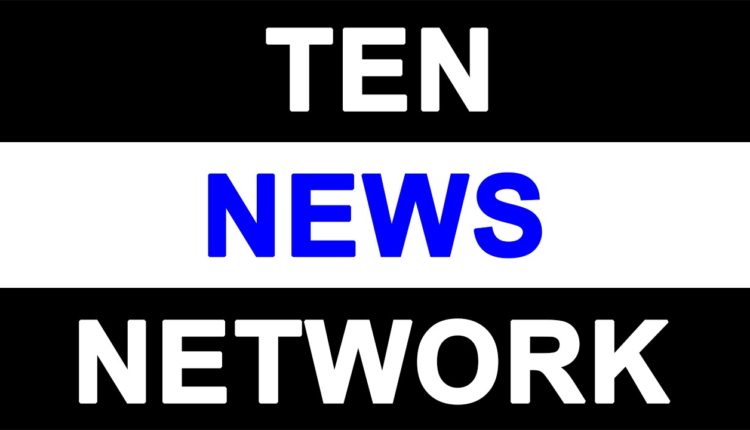 UNCHANGED RATES BY RBI LEAVES A SETBACK FOR THE SECTOR

The Reserve Bank of India in its bi-monthly policy review, has decided to maintain the status quo by keeping the key rates unchanged. In the first monetary policy review of this financial year RBI Governor Mr. RaghuramRajan leaves interest rates, Statuary liquidity ratio (SLR) and Cash reserve ratio (CRR) unchanged. RBI had already cut the interest rates twice this year,first in January and then March. On March 4, 2015, RBIlowered its policy rate to 7.5 % by 25 basis points, after a similar drop on January 15, 2015.
The decision of RBI to keep the rates unchanged was disappointing for the market. In effect Repo rate, the rate at which RBI lends to commercial banks remains to be 7.5% and Cash Reserve Ratio (CRR), the percentage of funds to be kept with RBI continues to be 4%. The Statuary Liquidity ratio (SLR), the percentage of net deposits to be kept in liquid assets also remains to be unchanged at 21.5%, respectively. Consequently the reverse repo rate continues to be at 6.5%, and the Marginal Standing Facility (MSF) rate and the Bank Rate at 8.5%. The RBI Governor, Mr. RaghuramRajan projected a CPI inflation of 6% for March 2016 and 4.5% for March 2018. This monetary policy is expected to bring economic growth for India at 5.8% by the end of 2015.
Though, a further reduction in the rates was very much hoped-for requirement of market. The drop in rates was expected to benefit the banks. This in turn, would have benefitted the borrowers. A decrease in rates would have definitely reduced a descent amount of interest rates for loans too, thereby reducing the burden on common man's pocket while asking for funds. Despite RBI's move to cut rates twice this year, banks have refrained from lowering their rates. Regardless of the fact that interest rates have already been reduced twice, banks have not made any cut in the interest rates for the borrowers. General masses are not passed down the rate cut which is supposed to be done as per RBI's policy. Here in such a case, Government should take steps so that interest rates are reduced by lending banks and benefits should be passed down the hierarchy too.
SBI chairperson Arundhati Bhattacharya had said that RBI should bring down CRR instead of repo rate. She said that reducing CRR would bring down cost of funds and the benefit will reach borrowers. This is in fact a notable point that a cut in repo rate would not be that effective but a drop in CRR will help banks to reduce the lending rates; as with the reduced CRR they can hold back more funds with them, instead of keeping a large percentage of funds as security with RBI. Thus, a cut in CRR would have been a good move by RBI instead of leaving it unchanged.
Mr. KushagrAnsal, Director,Ansal Housing, says, "There is no rate cut in the latest monetary policy by RBI, unlike the last two policies. A parallel cut in repo rate and CRR would have brought a win-win situation for the banks. They would have the interest rates reduced and could keep back additional funds. This would have increased their borrowing and lending capacity as well thereby creating a wave of positive sentiments in the market".
Mr. Rupesh Gupta, Director, JM Housing says, "As our economy is developing it is very important that RBI brings down the rates so that the banks may carry out their activities smoothly. The reduction in rates would ultimately be advantageous to the customers for the reason that if banks have reduced rates, the same will apply to the end-borrowers too and real estate market will have a pool of demand to deal with".
Mr. Deepak Kapoor, Director, GulshanHomz said, "A fall in rates was very much expected from the apex body. Reduction in rates was much needed so as to help the customers decrease burden on them. With inflation and fiscal deficit coming under control, a cut in key rate would have helped the real estate sector greatly as customers would have got a good reason to invest here with lesser pressure on their pockets".
Mr. Mahipal Singh Raghav, CMD, MMR Group says, "Decrease in previous rates by RBI brought a ray of hope for further reduction in rates this time too. However, the rates are unchanged. Reduction in rates might have conveyed relief to banks along with general masses. However, we hope to get these rates reduced by RBI in their next monetary policy so that market gets back on track and people can invest with lowered EMIs".
Mr. Rajesh Goyal, MD, RG Group said, "Cut in the policy rates is need of the hour and was highly anticipated. The cut in CRR would have increased the lending capacity of banks, ultimately reducing the weight on public's pocket. The reduction could have brought about many positive changes and would have acted as a catalyst in our economy's growth".
Mr. Naveen Goel, MD,Radhey Krishna Group said, "The monetary policy of RBI should be practical, it is not only the bank which is affected by the policy but ultimately it affects the end borrowers. We expect a further reduction in the repo rate and especially in CRR in the next monetary policy by RBI so that the banks can have a better lending capacity".