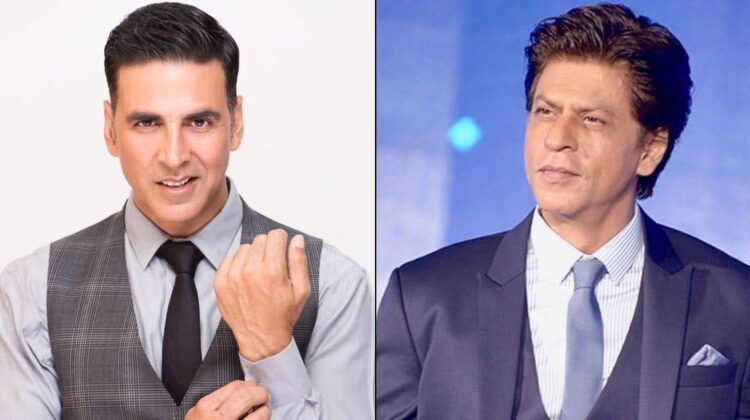 Unfair to compare Shah Rukh and Akshay 's fees for movies, says Jackky Bhagnani
Ten News Network
Mumbai (Maharashtra), 21st Jan 2023: Actor Jackky Bhagnani has dismissed comparisons between the fees commanded by actors Shah Rukh Khan and Akshay Kumar, stating that it's like comparing "apples with oranges."
In recent months, there have been reports that Akshay Kumar is now commanding a higher fee for his films than Shah Rukh Khan, who has long been one of the highest-paid actors in Bollywood. However, Jackky Bhagnani, who has worked with both actors, believes that such comparisons are unfair.
Speaking to a leading news agency, Jackky Bhagnani said, "It's like comparing apples with oranges. Both Shah Rukh and Akshay are incredibly talented actors, and they have had very different careers. To compare their fees is not only unfair, but it also doesn't make any sense."
He went on to explain that Shah Rukh Khan and Akshay Kumar have different fan bases, appeal to different audiences, and have had different experiences in the industry. He also added that Shah Rukh Khan has been in the industry for a longer time and has achieved more in his career and Akshay Kumar has a different approach towards his career, so comparing their fees would not make sense.
Jackky Bhagnani, who has worked with both actors in separate films, praised them both for their work ethic and dedication to their craft. He said, "I've had the privilege of working with both Shah Rukh and Akshay, and I can tell you that they are both incredibly hard-working and dedicated actors. They bring their own unique energy to a set, and they always give 100 percent to their roles."
He concluded by saying that the industry should focus on celebrating the success of all actors rather than making comparisons between them.