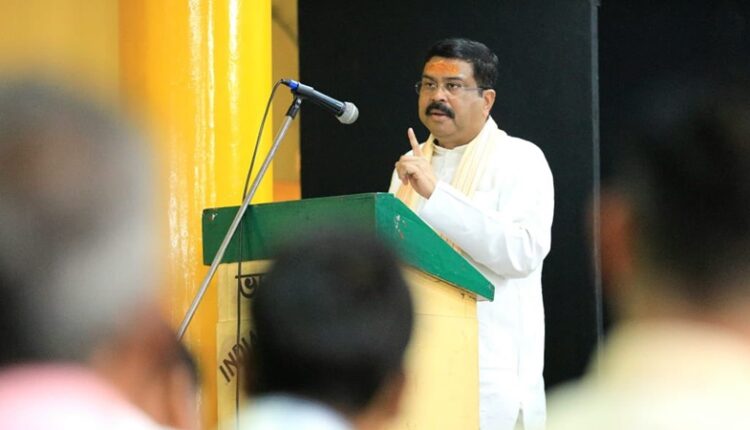 Union Education Minister claims Modi's schemes benefit minorities, slam TMC over corruption
Ten News Network

Kolkata (West Bengal), Feb 20, 2023: Union Education Minister Dharmendra Pradhan has asserted that the minorities in the country are reaping the benefits of the developmental schemes launched by Prime Minister Narendra Modi.
Addressing a gathering of the Bharatiya Janata Party's (BJP) minority wing in Kolkata on Saturday, Pradhan said that the Prime Minister is committed to Saab ka Saath, Saab ka Vikas, and Saabhi ke liye prayas.
Pradhan further highlighted the significance of schemes such as PM Awas Yojana, PM Mudra Yojana, PM Ujwala Yojana, and PM Kisan Nidhi in improving the social and economic conditions of the underprivileged sections of the country.
He also spoke about the increased fund allocation for the Minority Affairs Ministry to ensure the all-round development of the minorities. The Union Minister, however, took a stern stance against the Trinamool Congress (TMC) government, claiming that the central agencies would "unearth the corruption" in the recruitment scam. Pradhan accused the TMC of indulging in "tolabazi" through state recruitment panels or even in the mid-day meal offered to schoolchildren.
Reacting to Pradhan's remarks, TMC spokesperson Kunal Ghosh questioned the Union Minister to share his views on the Enforcement Directorate's (ED) raids at different places in Uttar Pradesh for "education sector irregularities."