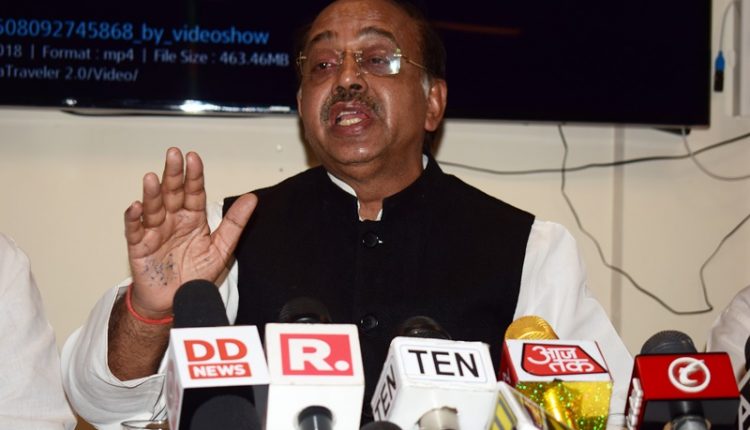 New Delhi: Making mockery of the AAP government's claim for makeover of government schools, Union Minister Vijay Goel on Tuesday said that on one hand Delhi government is inaugurating swimming pool in government school while on other hand even basic infrastructure is missing from countless schools.
  Showing videos of Mustafabad Government Madhyamik School, where more than 2,000 students study, Vijay Goel said, "AAP government which is blowing its own trumpet for developing government schools and inaugurating swimming pool's at some of these institutes, has turned blind eye towards 'Mustafabad Rajkiye Madhyamik School', where basic facilities like classrooms, toilet, and building are also missing."
"Moreover, owing to the huge number of students and lack of classrooms, school runs in four different shifts," he added. 
To burst the balloon of AAP government's claim for exceptional development of government schools, Union Minister Goel launched 'Delhi Behaal' campaign in Delhi today.
He further said, "I have vowed to develop this school and in a first, I'm contributing Rs 15 lakh from MP fund and I will fight with the Delhi government to develop this school."
Later, he also screened a video of school in which he had to take viewers through various parts of the school, highlighting Government failure in their development.
Later, MLA of Mustafabad constituency, Jagdish Pradhan said, "Four to five lakh people lives in my constituency and there are only three government school. And most of the people are working class."
He further added, "Several times I have raised the issue in the assembly that despite huge population there are only three schools which are inadequate for the are but no actions have been taken yet on my demands yet."