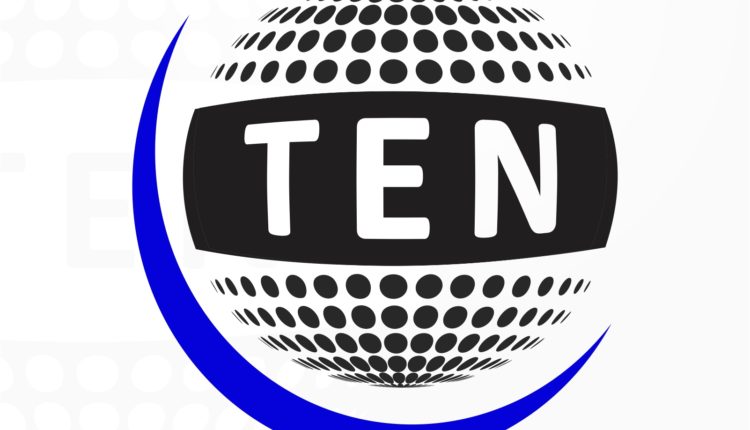 UNION MINISTERS PIYUSH GOYAL & RAJIV PRATAP RUDY TO ADDRESS ONE GLOBE 2015
UNION MINISTERS PIYUSH GOYAL & RAJIV PRATAP RUDY TO ADDRESS ONE GLOBE 2015
Over 50 leading experts including MPs Anurag Thakur & Meenakshi Lekhi, DIPP Secretary Amitabh Kant, Former Chief Minister Sheila Dikshit along with partners Knowledge@Wharton, USIBC, Brookings India, MAIT, Cisco and others to deliberate on how we can Make India a Smart & Digital knowledge economy
Union Minister of State (Independent Charge) for Coal, Power & Renewable Energy Piyush Goyal will inaugurate the 4th annual One Globe 2015 knowledge conference on Wednesday, March 4, 2015 in New Delhi. Rajiv Pratap Rudy, Minister of State for Skill Development and Entrepreneurship (Independent Charge) & Parliamentary Affairs will be the keynote speaker at the conference. Sheila Dikshit, Former Chief Minister of Delhi and former Governor of Kerala, will deliver a keynote on Day 2 of the conference on the theme of women and economic development. Other distinguished speakers include Amitabh Kant, Secretary, Department of Industrial Policy & Promotion (DIPP) & Chairman, Delhi-Mumbai Industrial Corridor Development Corporation; Dr. Bibek Debroy, Fulltime Member, NITI Aayog; Dr. Ajay Gondane, Joint Secretary, Ministry of External Affairs, Government of India; Onno Rühl, India Country Director, World Bank; Anurag Thakur, Member of Parliament and National President, Bharatiya Janta Yuva Morcha (BJYM); Meenakshi Lekhi, Member of Parliament and National Spokesperson, BJP; Jerry Hultin, Chairman, Global Advisory Board, Smart Cities Expo World Congress, Barcelona & Senior Presidential Fellow New York University; Dr. Subir Gokarn, Research Director, Brookings India, and former RBI deputy governor. Dr. Surya Dhungel, Advisor to President of Nepal, and Sajjad Ashraf, Former High Commissioner of Pakistan to Singapore & Adjunct Professor, Lee Kuan Yew School of Public Policy will also be speaking at the event. One Globe is India's leading conference that brings together global thought leaders to explore the intersection of technology, innovation, smart cities, skills, regional collaboration, and education.
One Globe 2015 will focus on the potential of the government's ambitious initiatives like Make in India, Digital India and Smart Cities for building a 21st century knowledge economy in India and South Asia. Cisco, the $47.14 billion global networking solutions giant which has worked on converting more than 80 smart cities across the world, is the lead partner for the two-day event.
Harjiv Singh, Convener, One Globe 2015 conference and founder and CEO of Salwan Media, says, "Cisco's live projects across the world have shown that smart cities can help save 20% energy and 50% water, reduce crime rate by 20% and traffic by 30% & also help in reducing education & healthcare costs. We are delighted to have Cisco partnering with us for this year's conference which is shaping up to be bigger and better than ever before. Prime Minister Narendra Modi's vision for Make In India, Smart Cities and Digital India is of exceptional value not just to India and South Asia but to the entire world. We are already witnessing a surge of interest in South Asia's biggest country from foreign investors and enterprises from all corners. Digital revolution is an imperative to building smart cities which are connected. After proving its mettle in services, India now has the opportunity to also establish itself as the world's manufacturing hub. As an annual event, we will discuss the most impactful trends in India's ongoing transformation into a 21st century knowledge economy."
Other speakers from across the government, civil society, corporates and the think-tank include Sunil Kant Munjal, Joint MD, Hero MotoCorp; Narendra Kothari, Chairman & Managing Director, National Mineral Development Corporation (NMDC); Arti Luniya, Executive Director, Coal Import Group Steel Authority of India Limited (S.A.I.L); Dinesh Malkani, President, India & SAARC, Cisco Systems India; Dr. Saurabh Srivastava, Chairman, Steria India; Manoj Ladwa, former communications director for Prime Minister Narendra Modi's election campaign, and Chief Executive, MLS Chase & Founder, India Inc.; Lalit Gupta, VP, Public Sector and Education IBU, Asia Pacific, Oracle; Mittu Chandilya, CEO, AirAsia India; Dr. Shailaja Fennell, Lecturer in Development Studies, University of Cambridge; Pankaj Vir Gupta, Professor of Architecture, University of Virginia; Jagan Shah, Director, National Institute of Urban Affairs; Stephanie Durand, Manager International Growth, Coursera; Rajiv Bajaj, vice-chairman and MD, Bajaj Capital; and other top leaders from Facebook, Ericsson, Xerox, Rolls Royce, IGATE, Fortis Healthcare, Clove Dental, Cambridge Technology, Michael and Susan Dell Foundation, National Institute of Urban Affairs, Karma Capital LLC, YES Institute, mydala.com, PropTiger.com, Nykaa.com, The College Board and Jindal School of Liberal Arts and Humanities.
This year's conference will also include a heavyweight defence panel featuring Vice Admiral Pradeep Kaushiva (Retd.), Major General Kuldip S Sindhu, VSM (Retd.), Indian Army; Lt. Gen. A S Lamba, (Retd.) Vice-Chief, Indian Army; and Air Marshal PK Mehra (Retd). The session will focus on the technological and skills impact of indigenization & modernization of India's defence industry and will be moderated by Major Dalbir Singh, Chairman, One Globe Conference, and Senior Advisor, Forum of Federations, Canada. Some of the other sessions will focus on financing India's ambitious agenda for "Smart Cities", "Digital India", "Make in India"; transforming Indian cities using data and a vision for a networked society; overcoming India's skills gap through MOOCs, community colleges and industry-academia partnerships; a South Asia/ SAARC view on building a 21st Century Knowledge Economy; role of India's e-commerce entrepreneurs driving digital adoption in India; social investments; smart villages; manufacturing growth and development; making Delhi a Smart City; accelerating access to quality education; and the role of communications in renewing hope in Brand India.
Partners for One Globe 2015 also include Knowledge@Wharton, US-India Business Council (USIBC), Brookings India, MAIT, BrainGain Magazine, Swedish Chamber of Commerce India (SCCI), Chamber of Commerce and Industry France India (CCIFI), The Telegraph and Asia-Briefing.com.
Over the last three years, One Globe conference has been providing its delegates opportunities to hear, meet, and network with ministers and politicians, including HRD Minister Pallam Raju; External Affairs Minister Salman Khurshid; and Minister of State for HRD Shashi Tharoor; expert speakers such as Dr Karan Singh, President, Indian Council for Cultural Relations (ICCR); the UN Resident Coordinator and UNDP Resident Representative in India Lise Grande; NSDC MD & CEO Dilip Chenoy; Nasscom's former president Som Mittal; Montek Singh Ahluwalia, the then deputy chairman, Planning Commission; Prof. Jeffrey D. Sachs, Director, The Earth Institute at Columbia University and Special Advisor to the UN Secretary-General Ban Ki Moon; and, M. Damodaran, Former Chairman, Securities & Exchange Board of India (SEBI), among several others. From the corporate world, key speakers at the One Globe have represented Microsoft Corporation India, Adobe Systems, McKinsey & Company, VSG Capital Advisors, ZyFin Research, DataWind Ltd., and Vuclip.