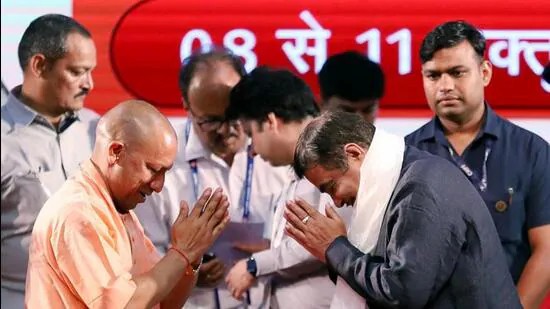 UP roads to be at par with US before 2024, claims Gadkari at Indian Road Congress
Ten News Network

Uttar Pradesh, 9th October, 2022: The 81st session of Indian Road Congress was inaugurated in Lucknow by Union Minister Nitin Gadkari and Chief Minister Yogi Adityanath.
It will take place from the 8th to the 11th of October attended by over 1500 delegates where the Road Congress will discuss modern road construction techniques and hold numerous sessions on the subject.
On this occasion, Union Minister Nitin Gadkari stated that by 2024, the road network in Uttar Pradesh will be comparable to that of the United States, and that the Union Ministry will fund road projects worth five lakh crore rupees. "India must transform into a five trillion dollar economy," he added.
It includes the construction of 13 Road Over Bridges worth one thousand crore rupees in the state. Gadkari stated in his address to the delegates, "We need to convert our transportation sector so that people can be more comfortable while also reducing pollution."
He also stated that within the next five years, we must reduce our reliance on fossil fuel-powered transportation systems.
Speaking on the occasion, Uttar Pradesh Chief Minister Yogi Adityanath urged delegates and experts to look for ways to reduce road fatalities by providing better roads. According to him, over 20,000 people die in road accidents in the state each year.
Additionally, the chief minister discussed the use of FDR (Full Depth Reclamation) technology stating, "This technique is being used to build our rural roads. With this, we can develop roads that are more sustainable while spending three times least amount money."
VK Singh, Union Minister of State for Road Transport and Highways (retd), was also present in the event.