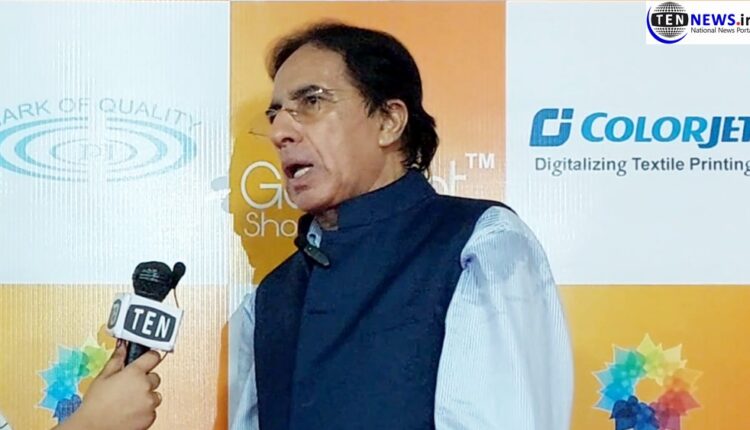 Upcoming apparel park in YEIDA area to provide employment to over 3 lakh people, 70% women, says Lalit Thukral
Ten News Network

Noida, 31 July 2022: On the sidelines of garment fair in Noida, Lalit Thukral, the president of the Noida Apparel Export Cluster (NAEC) briefly talked about the 150-acre apparel city being developed by NAEC in sector-29 along the Yamuna Expressway, Noida.
Speaking on the progress of the NAEC Apparel Park and future growth prospects, Thukral said, "About 125 factories are to be constructed and value of monthly production capacity will be above Rs 10,000 crores. The allotment for the large-scale units has been made by YEIDA."
Furthermore, Thukral thanked the government for this opportunity to develop an apparel park and said, "It will take around two years for the production to begin and after three years, the factories are expected to be fully functional."
He also highlighted that more than 3 lakh people will get employment from this park out of which 70% will be rural female labour force. "To combat the challenge related to labor, training shall be provided to people residing within one hour proximity of the park, i.e., residents of around 2000 villages shall be trained under the Sarv Kaushal Vikas centers. The labor forces will be provided with transportation, security and other basic facilities", said Thukral while talking about employment and the labor force.
"Buyers of China are planning to divert 20-25% demand towards India, thus, expansion of production capacity is extremely essential which will be provided by this apparel park. On this basis, we are stating that the 35000 crore exports of Noida will rise up to 60000 crores in the next 3 years," he added.
Thukral concluded stating, "It is our responsibility towards the society that the problems we faced mustn't be faced by our future generations. Fulfillment of this responsibility will lead to happiness, growth and development of our economy."