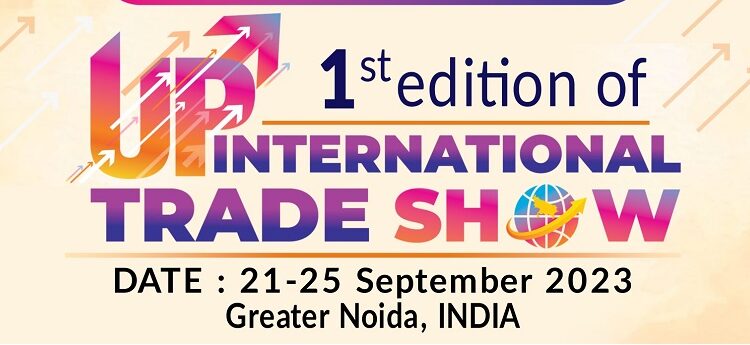 UPITS boosts accommodation demand in Greater Noida amid anticipation of 47,000 B2B Buyers
TEN NEWS NETWORK

The inaugural Uttar Pradesh International Trade Show (UPITS), set to take place at the India Expo Mart in Greater Noida from September 21 to 25, is generating tremendous buzz. With an impressive influx of 47,000 B2B buyers expected to converge on Greater Noida for this grand event, preparations are in full swing.
According to event organizers, the surge in anticipated attendees has created a surge in accommodation demands. The city's major hotels are either completely booked or have significantly raised their tariffs, prompting the UPITS team to secure alternative lodging options.
Rakesh Kumar, the Chairman of IEML (India Expo Mart Limited), shared the remarkable statistics. "We're thrilled to announce that 47,000 buyers have registered for the UPITS. With over 2,000 exhibitors set to showcase their products, this event promises to be a monumental gathering of industry professionals. To ensure convenience for our visitors, we've taken proactive steps, including hosting approximately 1,600 buyers in the region. For them, we've secured accommodations in Greater Noida, including hostels and dormitories, at affordable rates."
Among the 1,600 hosted buyers are diverse groups, including women entrepreneurs, small and medium-sized entrepreneurs, and approximately 400 foreign buyers, who are part of the Federation of Indian Export Organizations (FIEO).
Dr. Kumar elaborated on the accommodation arrangements: "We've made reservations at various venues across Greater Noida, including Gautam Buddha University and a private university in Knowledge Park-1. We've also secured rooms in private hostels in Knowledge Park-2, and two dormitories in Knowledge Park 1, 3, and Swarn Nagri. These lodgings, such as YMCA and Nalanda Living, are conveniently located within a 10-minute commute of the trade show venue."
Dr. Vishwas Tripathi, Registrar at Gautam Buddha University (GBU), expressed the university's support for the event. "In alignment with UPITS as a government initiative, GBU, being a government institution, is proud to provide full support. We've set aside 50 rooms, as per the organizers' request, to accommodate visitors during the five-day event."
As the UPITS gains momentum, it's clear that efforts are being made to ensure that attendees have a comfortable and memorable experience while engaging in valuable business opportunities.