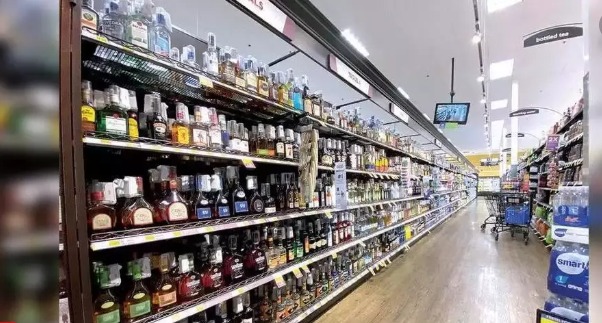 Uttar Pradesh allows premium liquor shops to open in shopping malls
Ten News Network
Uttar Pradesh government on Saturday gave its approval for opening up premium liquor shops in the malls of the state.
Till now, the licensing policy of the state excise department didn't allow licensing for opening a liquor vend in a mall.
As per the government press not, these shops will be termed 'Premium Retail Vends' where only imported foreign liquor, Indian brands of Scotch, Brandy, Gin, Wine, Vodka & Run (above Rs 700 brands) and Beer Cans above Rs 160 would be sold.
While such liquor vends were common in Delhi, the move in Uttar Pradesh is being said as an attempt to generate new sources of revenue in the state.
Excise department also informed that between April to June, as much as 4, 07, 366 litre illicit liquor was captured in the state.