Varsha Keshavrao Lad Showcase Her Paintings at Stupa 18 Art Gallery in Noida
Talib Khan
Noida, (13/12/2018): An exhibition was organized in Noida, Sector 104, Stupa 18 Art Gallery. In this exhibition, the Painter, Varsha Keshavrao Lad, showcased her beautiful work of art. Many paintings were there to catch the attention of the audience.Roop Narayan Batham attended the event as the Chief Guest. Shaildhar Pandey, an artist also was present there as the Guest of Honor.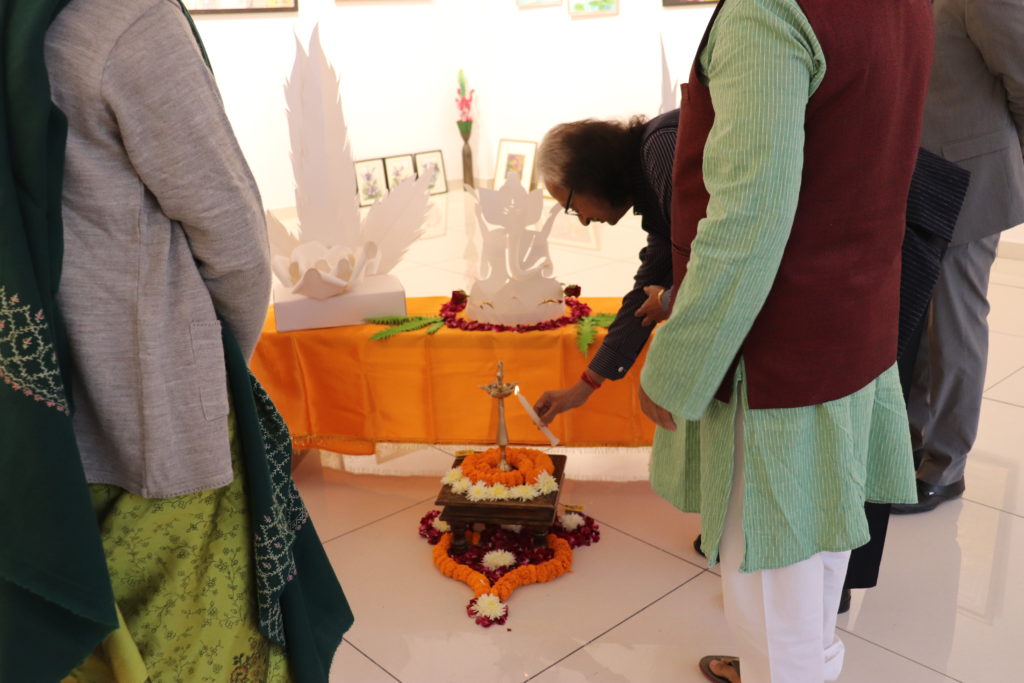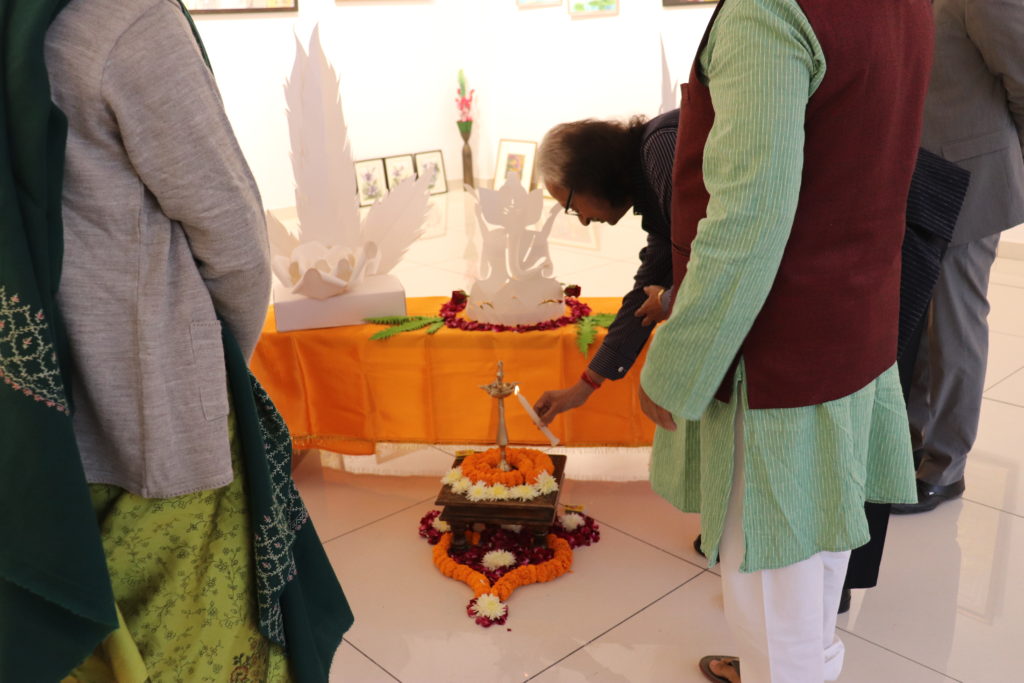 The exhibition started with traditionally lighting the lamp and then, Varsha Keshavrao showcased her paintings to the audience present there.
While talking to Ten News, she told us "about her experience as a painter and the enthusiastic approach she had towards painting".
She also briefed one of her painting to us.
It was her first painting exhibition ever and she told us that, "she is planning to do more of such exhibitions".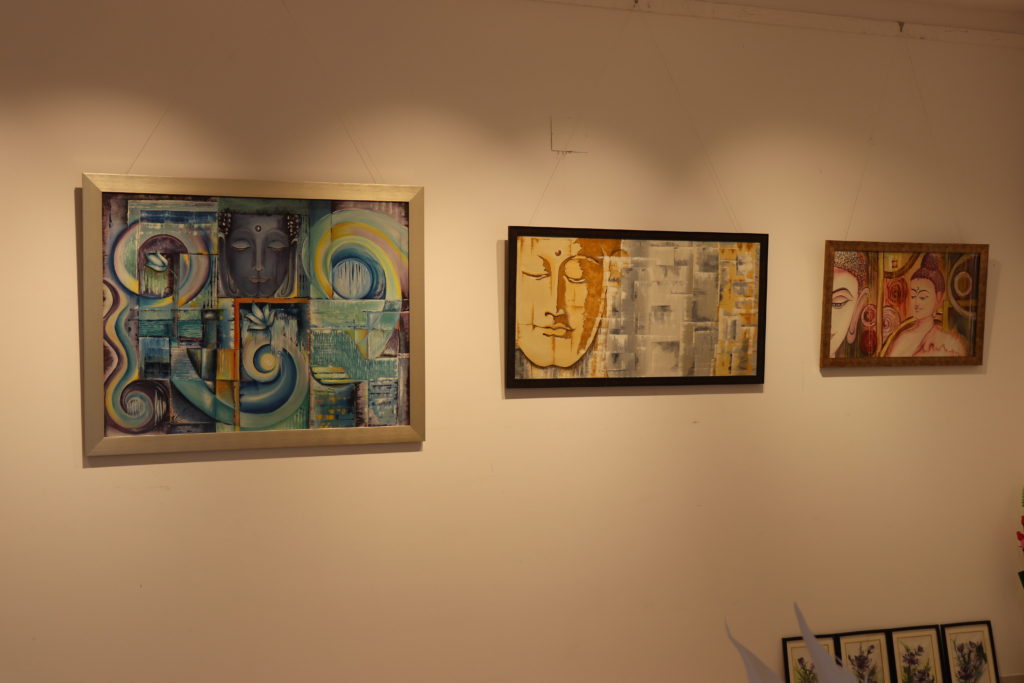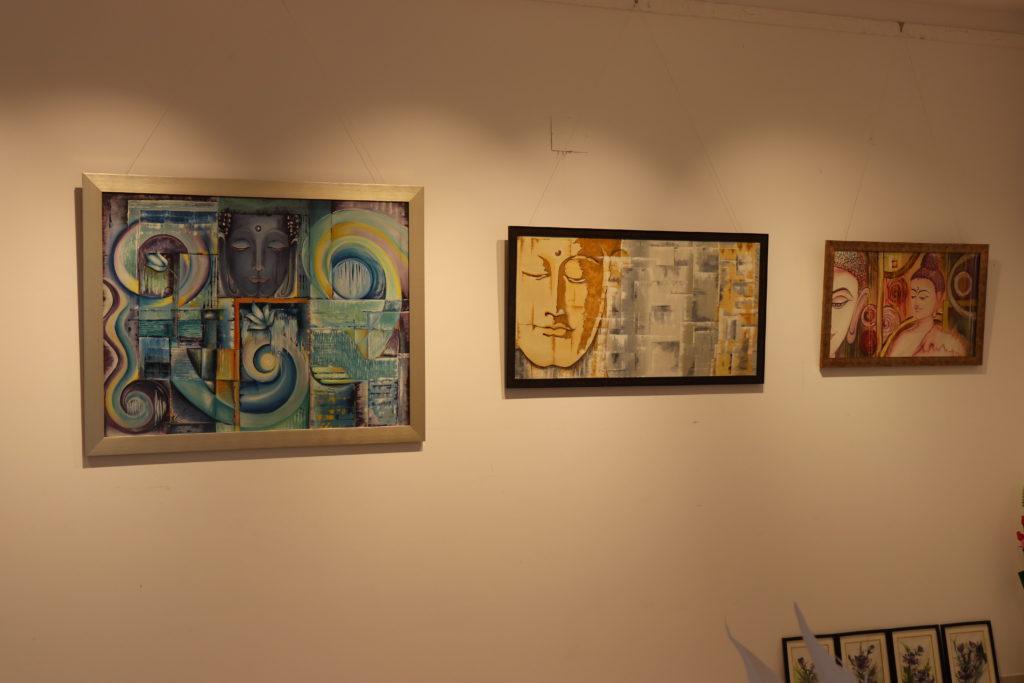 Varsha Keshavrao Lad, is an educationist and a dynamic artist who hails from Nagpur. With a passion for perfection and a career spanning over 30 years in the creative field, she currently working at Army Public School, Noida, since last 22 years. With a gamut of creative work spanning from jacket designing for international publishers, course material for children, event designing & decoration, and digital designing.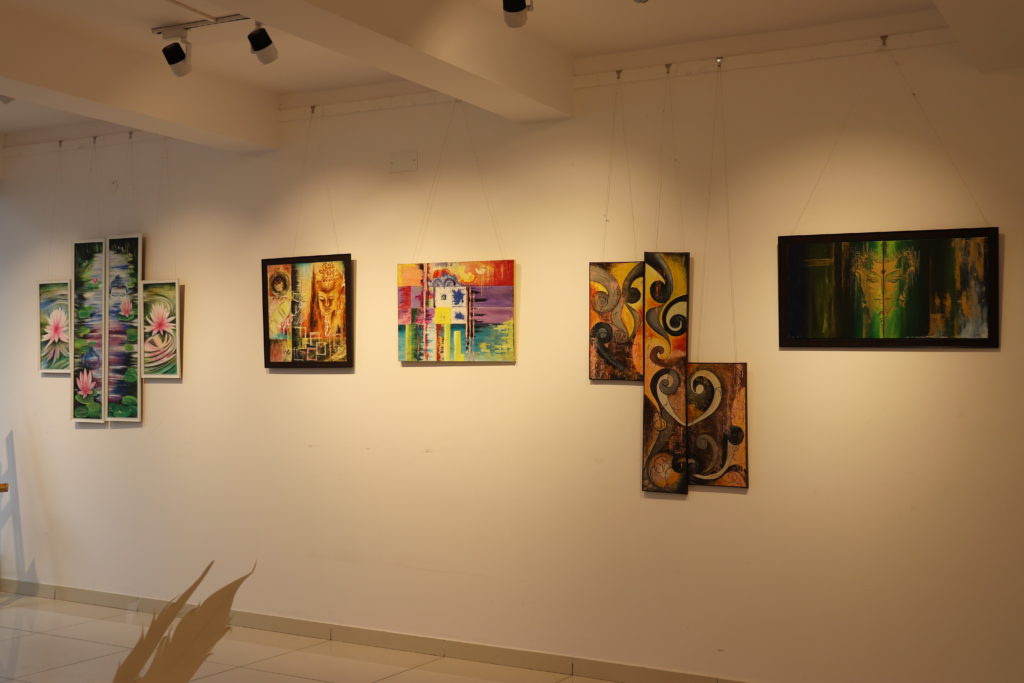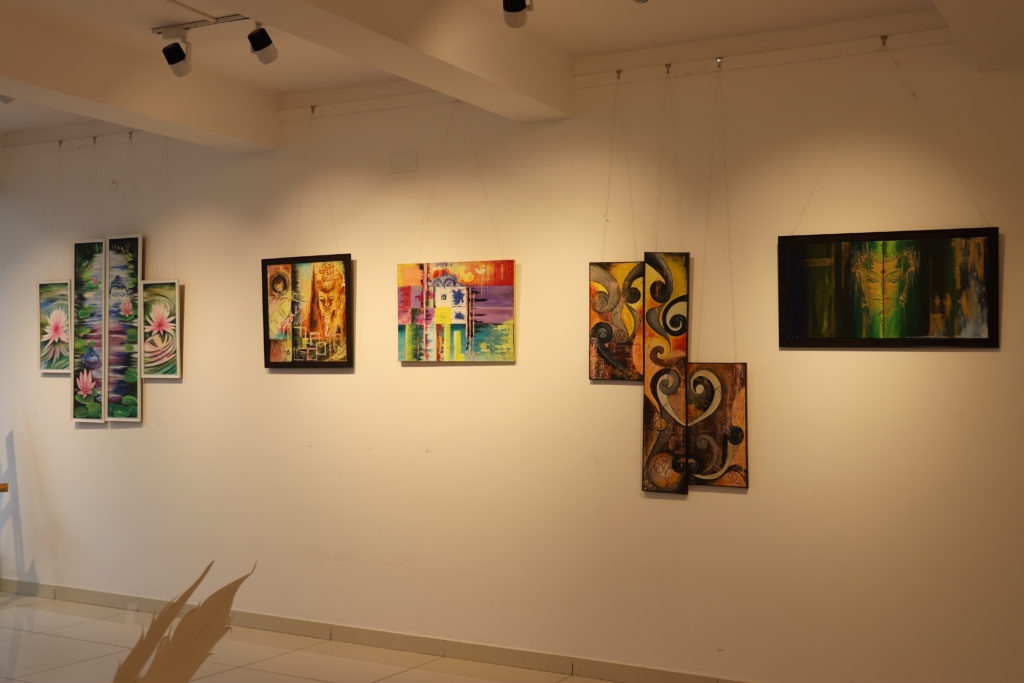 Having designed 2 books – the Holy Sundarkand and Vibgyor – an art activity book series, she has worked across all aspects of art and design over the course of her long professional career. She has also worked extensively on designing tools such as Adobe Photoshop and Corel Draw. She is also fluent in creative writing and passionate about composing poems.