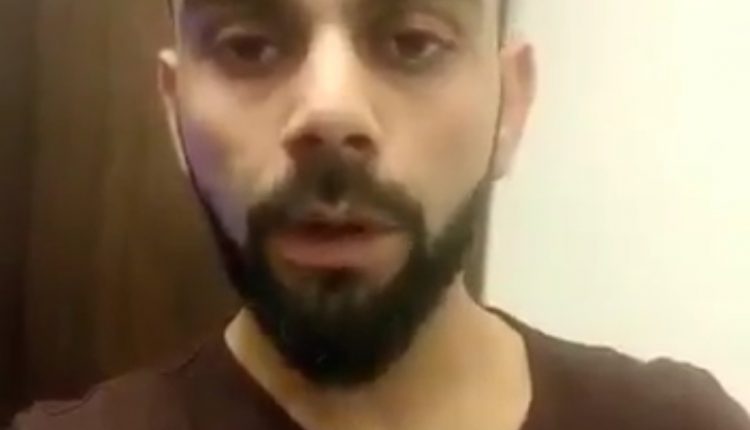 New Delhi: Sunil Chhetri will be the centre of attraction of all eyes as he seeks to make his 100th international memorable by continuing his scoring spree in the Intercontinental Cup match against Kenya on Monday.
But Indian football fans have dissappointed India captain Sunil Chhetri who has taken matters into his own hands after only 2,569 fans came to watch their most recent game.
The 33-year-old recorded an impassioned plea on Twitter, saying: "Please come and support us, encourage us, watch us, abuse us, criticise us. Football in India needs you.
Indian Cricket team Captain Virat Kohli yesterday supported Sunil Chhetri's message and took to social media asking everyone to make the effort to support football.
In his video message Kohli said, "In support of what my good friend and Indian captain Sunil Chhetri posted sometime back, I want to request everyone to go and watch Indian football match. Anyone who loves any kind of sport, go and cheer for the team in the stadiums because they are working hard, they are a talented team and I have seen these players evolve and learn over the last few seasons and get so much better at their game."
"This also will go down a long way in contributing towards creating a sporting culture which is the vision for all of us in the country. And we want to be called a proud sporting nation, we need to accept and support all sports equally. Because tomorrow you never know your children might be playing sports as well and they might need support from people coming and watching them play.