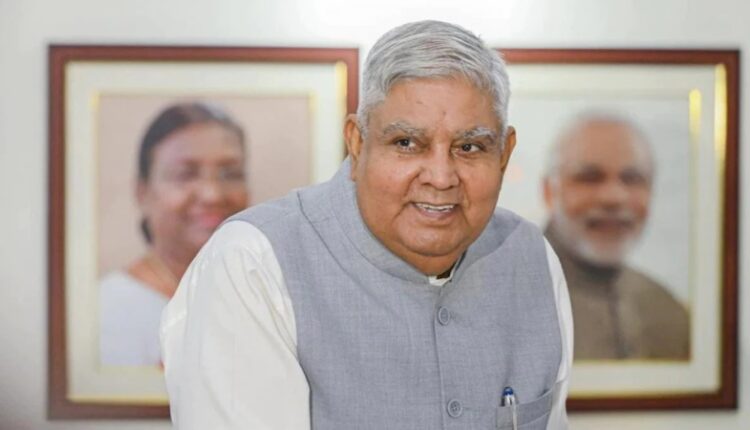 VP Dhankhar Criticizes Landmark Kesavananda Bharati Case Verdict
Ten News Network

Jaipur (Rajasthan), 12th Jan 2023: Vice President Jagdeep Dhankhar has spoken out against the landmark Kesavananda Bharati case verdict of 1973, which established the basic structure doctrine and gave the judiciary the power to strike down constitutional amendments that violate the basic structure of the Constitution.
Speaking at the 83rd All India Presiding Officers Conference in Jaipur, Dhankhar said that the ruling set a bad precedent and questioned the authority of Parliament to amend the Constitution.
Dhankhar, who is also the Rajya Sabha chairman, stated that parliamentary sovereignty and autonomy are essential for the survival of democracy and cannot be compromised by the executive or judiciary. He also criticized the scrapping of the National Judicial Appointments Commission (NJAC) Act in 2015 by the Supreme Court, stating that it was "a scenario perhaps unparalleled in the democratic history of the world."
The Vice President's statements come amid a ongoing debate on the issue of appointment to the higher judiciary, with the government questioning the current Collegium system and the Supreme Court defending it.
Dhankhar emphasized that no institution can wield power or authority to neutralize the mandate of the people.