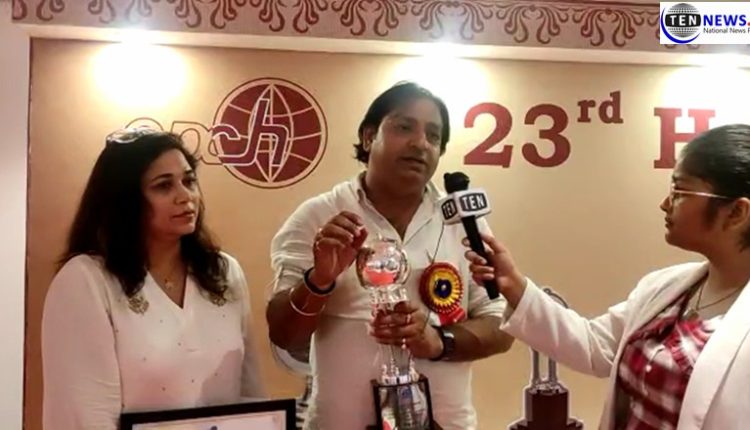 New Delhi, 29 June 2022: At the 23rd Handicraft Export function, the Director of Zinnia India, Virat Kumar won the Top Export Award 2017-18 for handmade shawls as art wares. With over three factories across Noida, Zinnia India backed their second prestigious EPCH award.

In a conversation with Ten News, Virat Kumar stated that EPCH has done enormously over the last many years and the kind of platform they have given to people is enormous. "Even the fairs they have organized in a very beautiful manner and on such a large scale that whatever business the exporters are involved in, they can have a good opportunity to expand it as well."
In response to the challenges faced by the exporters in the handicraft sector, he also said that as long as people are creative in the field, challenges will not matter. "All the overseas customers or even anyone from the domestic market, If they see something that they find very attractive, they tend to buy that, this is a normal phenomenon that everyone should understand, the focus should be on the designs. We always try to put something different to all our designs that gets us success." he added.
Virat Kumar, Director, Zinnia India dedicated the award to the almighty, the workers, and staff including team members of suppliers and buyers. "I also express my gratitude to the family members who had to suffer as I could not give them enough time due to busy work schedule," Kumar said.
Towards the end, he also praised the EPCH's team and Dr Rakesh Kumar and RK Verma for the initiative and for giving them the opportunities to expand their businesses. "In Handicrafts, success is about design and creativity, focus on it and success will follow you," he concluded.