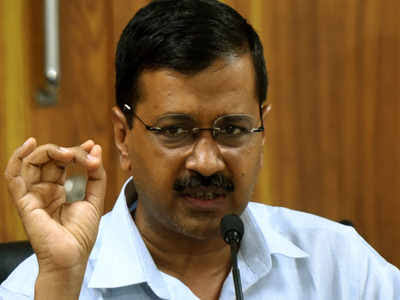 We have to take strict action to save your life, the virus is dangerous: Delhi CM
Aman Kumar /Lokesh Goswami Tennews New Delhi
Delhi Chief Minister Arvind Kejriwal has warned to tighten those who do not follow the lockdown. He said that the coronavirus is very dangerous and spreads very fast, so it is very important to put the state under lockdown.

He added that if people won't follow the lockdown, strict action will be taken against those people. The Delhi Police said that more than 900 persons were prosecuted by them under various sections of IPC and DP Act for violating the lockdown on Monday, the first day of lockdown in the capital.
"In view of the situation created due to corona in the whole country and Delhi, we have to impose lockdown in Delhi."
"Most people are following it, but many people are not. I want such people to understand the seriousness of the issue, we are doing this for your health, your life and your family's life," said Kejriwal.
The Chief Minister also said that the situation in Delhi is under control.
"The situation in Delhi is still under control, which is good, but it is not a matter of patting the back. Right now we need to control it further. If we controlled it, it would be great," the CM said.
Talking about the poor being suffered, the chief minister said that the government has taken many steps for them, and further steps will be taken.
There are 72 lakh people who are being given 7.5 kg of wheat and rice for free. 8.5 lakh elderly, widows and disabled are being given a pension of Rs 4000-5000.
Free lunch and dinner are being provided in night shelters, said the CM.