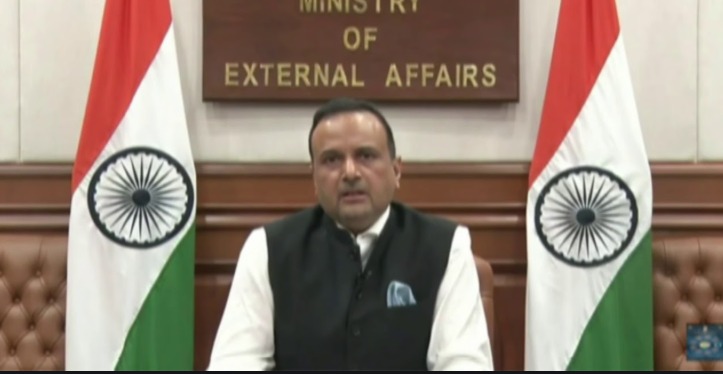 New Delhi [India], July 23, 2020: Ministry of External Affairs (MEA) on Thursday said that the country is fully committed to protecting its borders and respecting Line of Actual Control (LAC) and no change will be tolerated in the status quo.
Addressing weekly briefing in Delhi, Anurag Srivastava, the official spokesperson of the Ministry of External Affairs (MEA) said, "India fully committed to observing and respecting Line of Actual Control and we will not accept any attempt to change status quo."
He further added that India's expects China to sincerely work together to complete the process of de-escalation. "It is our expectation that China will sincerely work with us for complete de-escalation and disengagement," he said while speaking on the border row between the two countries.
Elaborating further on the issues, he added, "The fourth round of meeting of senior commanders was held on 14th July where they also discussed further steps to ensure complete disengagement. Another meeting of Working Mechanism for Consultation and Coordination (WMCC) in India-China border areas is expected to be scheduled soon."
Meanwhile, India has also taken strong objections to Pakistan government's move of approaching Islamabad HC for appointing a lawyer for Kulbhushan Jadhav.
Slamming the neighboring nation over it, he said, "Pakistan has blocked all avenues for effective remedy available to India. It stands in violation of ICJ judgement & its own Ordinance. India reserves its position incl right to avail of further remedies."