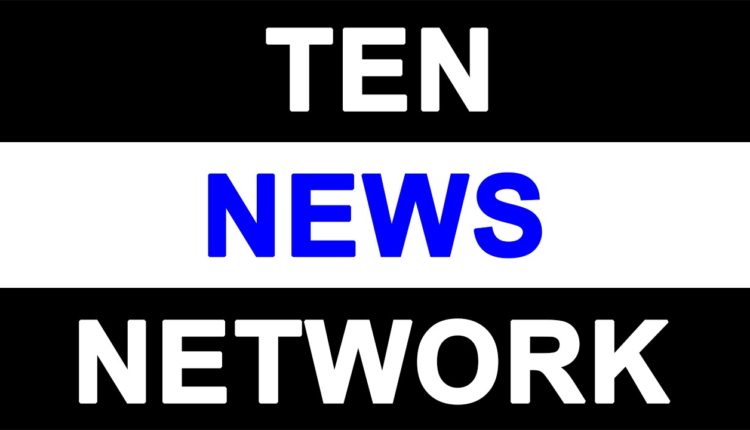 World Cancer Day: With Alarming Rise in Incidence of #Cancer, Greater Focus is needed on Prevention, say doctors at Columbia Asia Hospitals, #Ghaziabad
World Cancer Day
With Alarming Rise in Incidence of Cancer, Greater Focus is needed on Prevention, say doctors at Columbia Asia Hospitals, Ghaziabad
· New annual cancer cases are expected to rise by 57 per cent by 2032
· Preventive measures can help prevent incidence of almost 30% of cancers
Ghaziabad, February 2017: With an alarming rise in incidence of several forms of cancers, the disease is emerging as one of the most dreaded health threats of our time. However, do you know that almost one third of all cancers can actually be prevented by modifying lifestyles and avoiding risk factors?
As we observe World Cancer Day, doctors at Columbia Asia Hospitals, Ghaziabad say improving treatment modalities is not enough to fight the disease; and there is imminent need to launch preventive programs and awareness campaigns.
According to World Health Organization's World Cancer Report 2014, the annual cancer cases are expected to rise from 14 million in 2012 to 22 million within the next 2 decades, making it a mammoth 57 per cent rise. A number of factors are believed to be responsible for this upward trend. These include an increasing ageing population, rapid urbanization, accompanying lifestyle changes such as altered dietary habits and reduced physical activity as well as rising industrial and environmental pollution.
"Genetic predisposition plays a key role as a risk factor for cancer. But, the role of behavioral and dietary habits cannot be understated; more so because these factors are modifiable. The behavioral factors associated with increased risk of cancers include high body mass index, low fruit and vegetable intake, lack of physical activity, tobacco and alcohol use. Notably, obesity is associated with increased risk of 13 types of cancers. With greater urbanization and adoption of western lifestyles, Indian population is also becoming exposed to a number of behavioral risk factors such as lower levels of physical activity, increased intake of packaged and canned foods as well as changing reproductive behaviors," explains Dr. Gagan Saini, Consultant, Radiation Oncology, Columbia Asia Hospital, Ghaziabad.
A study by British health charity Cancer Research UK estimates that around 42% of cancer cases each year in the UK are linked to a combination of 14 major lifestyle and other factors. The study also estimated that lifestyle factors like smoking, too much unhealthy food, being overweight, alcohol, UV exposure and a lack of regular exercise caused nearly 600,000 extra cases of cancer in the UK between 2009 and 2014.
While there is no such comprehensive study to establish the link between modifiable risk factors and cancer incidence in India, there is consensus in the medical community that a number of preventable risk factors are fuelling the present surge in cancers in the country.
"There is no doubt that the incidence of cancer is increasing. In terms of breast and lung cancers, this increase can even be termed as alarming since clinical evidence suggests that not only more but much younger patients are also being diagnosed today. It is estimated that at least one third of all cancers can be prevented if adequate steps are taken by all individuals to avoid or modify risk factors. It is high time that we start paying greater attention to preventive aspects by inculcating healthy lifestyles among our people right from childhood," says Dr. Vikas Goswami, Consultant, Oncologist, Columbia Asia Hospital, Ghaziabad.
How you can significantly lower your cancer risk:
Ø By giving up all forms of tobacco consumption. Tobacco is the single biggest preventable risk factor for cancer associated with not just lung cancer but also with carcinomas of the esophagus, throat, larynx, mouth, kidney, stomach and cervix, among others. When it comes to lung cancer, almost 70% of the disease burden can be attributed to tobacco smoking.
Ø By staying physically active. A number of studies across the world have shown a clear link between increased physical activities and reduced the risk of cancers of the colon, breast, lung, as well as endometrium.
Ø By adopting a healthy diet that is full of antioxidant rich foods, fruits and vegetables and low red meat as well as preserved or canned meat which is associated with an increased risk of gastro-intestinal cancers.
Ø By maintaining a healthy body mass index.
Ø By staying alert against the disease and adopting regular screening procedures, especially for breast and cervical cancers
Ø By undergoing genetic testing to estimate your risk of certain types of cancers. In people who have a family history of cancers, genetic testing can help evaluate their risk, and allow them to make informed preventive choices such as preventive mastectomy.
About Columbia Asia Hospitals Pvt. Ltd. Columbia Asia Hospitals Pvt. Ltd. is the only company in India to utilize 100% foreign direct investment (FDI) route in the hospital sector.
About Columbia Asia Group of Companies The Columbia Asia Group is owned by more than 150 private equity companies, fund management organizations and individual investors. The group currently operates eleven facilities in India and has presence in Ghaziabad, Bangalore, Gurgaon, Ghaziabad, Kolkata, Mysore, Patiala and Ghaziabad. The company also operates hospitals in Malaysia (11), Vietnam (3), and Indonesia (3). The Indian management operations are managed from its office in Bangalore.