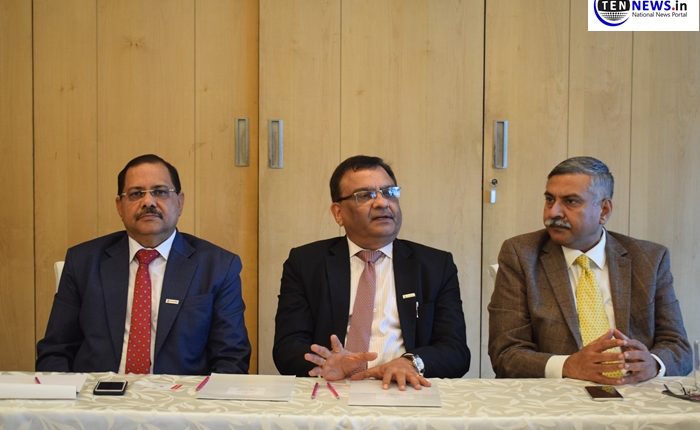 World's largest electricity exhibition "ELECRAMA" coming back to India Expo Mart
Prasad Mali / Abhishek Sharma / Baidyanath Halder
Greater Noida, January 15, 2020 : ELECRAMA, the flagship showcase of the Indian Electrical Industry ecosystem is coming back with its 14th edition at India Expo Mart, Greater Noida.
This event is organized every 2 years by IEEMA which represents 95% of Indian electrical and industrial electronics industry. The 5 day event will be inaugurated on 18th January and will come to an end on 22nd January. The event which hosted its first edition in 1990 aims to provide a platform for technological upgradation and marketing support to its members which consists of large corporations as well as MSMEs.
The theme of this year's show will be 'Energy Transition & New Technology' whereas the focus will be on the Electricity Space with the key components being Renewable Energy, Energy Storage, Automation and Digitalization of electricity through Industry 4.0, IOT, AI etc.
This edition will also witness deliberations on Electric Transportation opportunities that would expose the electrical industry to new technology innovations and disruptions with information to manage the transformation to these new paradigm shifts.
In a press conference today, Anil Saboo, Chairman, ELECRAMA 2020, said, "ELECRAMA 2020 is projected to cover the complete electricity ecosystem. The marquee event is expected to cover every aspect including Generation, Transmission, Distribution, Power Electronics, Renewables, Electromobility, Automation and Power Storage."
"With a lineup of approximately 1370 + exhibitors, out of which 320 will be foreign exhibitors, ELECRAMA 2020 will be spread across a gross area of 1,10,000 Sq Mtrs. Overall 120 countries are expected to participate, drawing a footfall of approximately 3,00,000 over five days. The event is going to be a great networking platform for businesses and knowledge sharing, with visitors of various profiles like Industry stakeholders, Contractors, Consultants, Traders, Students and Government officials joining the show." he added.
In his address, RK Chugh, President, IEEMA stated that, "The idea behind ELECRAMA was to bring together all industry stakeholders and identify trends transitioning the ecosystem and help each other to stay relevant and future ready."
Chugh also talked about the contribution of IEEMA in the power sector, he said the IEEMA contributes to 56% of total capital goods produced in the country.
"IEEMA members have an annual turnover in excess of USD 42 billion and exports in excess to USD 7.5 billion. In line with the USD 5 trillion economy goal, we have set an aim to take this turnover to over USD 100 billion and increase the exports to USD 25 billion per annum by year 2024-25" he added.
Chugh also praised Modi government for implementing various schemes in Power sector and acknowledged the contribution of those schemes in the growth of power sector.
This year the event will also focus for Women Empowerment in electrical sector. In order to increase women in Energy & Power sectors, the event will provide a platform for them to discuss and share their experiences and learn from each other.
This edition will also host a series of events and exhibitors under the marquee event viz. World Utility Summit, WUS 2020; eTechNxt; ChangeXchange 2020; BuildELEC; Renewable energy Pavilion; Rail Urja Pavilion and National Small Industries Corporation (NSIC) Pavilion.
The event will be open to all on all the 5 days.