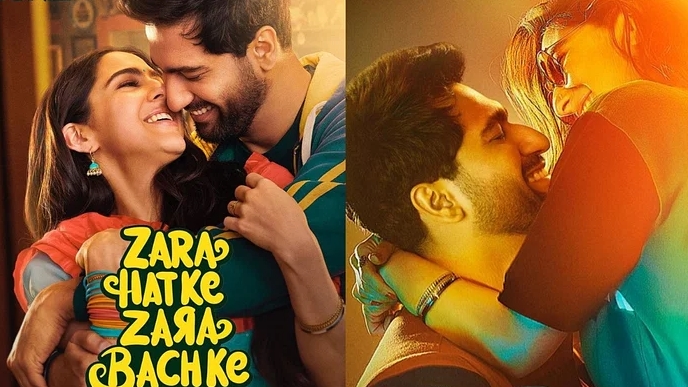 Zara Hatke Zara Bachke hits Theatres, Gets positive nod from Viewers
Ten News Network

Mumbai (India), 2nd June 2023: After successfully directing Mimi and Luka Chuppi, Laxman Utekar appears to have continued his entertainment streak with Zara Hatke Zara Bachke.
The film, starring Vicky Kaushal and Sara Ali Khan, is about a couple who desire to live apart from their family and want to build their own house. They get a divorce in order to exploit the Indian government's flagship programme, Pradhan Mantri Awas Yojana (PMAY), to obtain a flat.
The film opens in theatres today, June 2.
ZHZB is a complete family entertainer that a comedic masterpiece. The film depicts the most mundane parts of life in an astonishing way. However, it stretches at the finish, which could be considered boring.
People who have watched the movie state that Zara Hatke Zara Bachke is a sincere effort and delves into family values and relationships in a middle class society. While the film lags in the second part, the ending is wonderful and changes the entire storyline on which the film is based.
The performance delivered by Sara Ali Khan and Vicky Kaushal is laudable and the supporting cast, including Neeraj Sood and Kanupirya Pandit as mama and mami, Inaamulhaq, Rakesh Bedi as Saumya's father, Harcharan Chawla, and Akash Khurana have also acted well the movie.
On the first day of its release the movie is doing pretty well however it still has to stand the test of the box office.