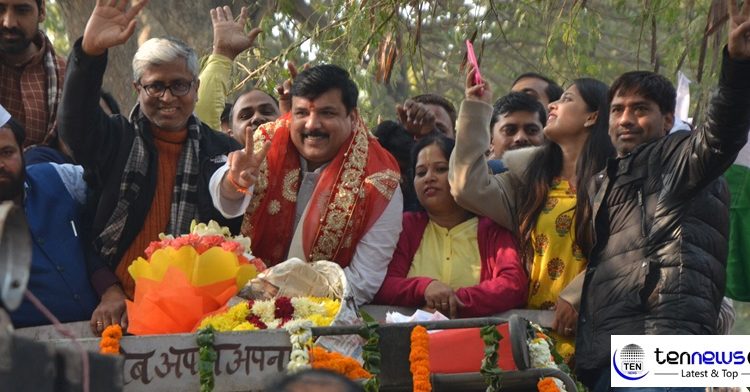 AAP Rajya Sabha Nominees Sushil Gupta, ND Gupta and Sanjay Singh File Nomination
PRERIT CHAUHAN (PHOTO/VIDEO BY SAURABH SHRIVASTAVA)
New Delhi: The ruling AAP on Wednesday announced three Rajya Sabha nominees from Delhi, leading to corruption charges in the choice of the candidates, one of them a businessman who was with the Congress until recently.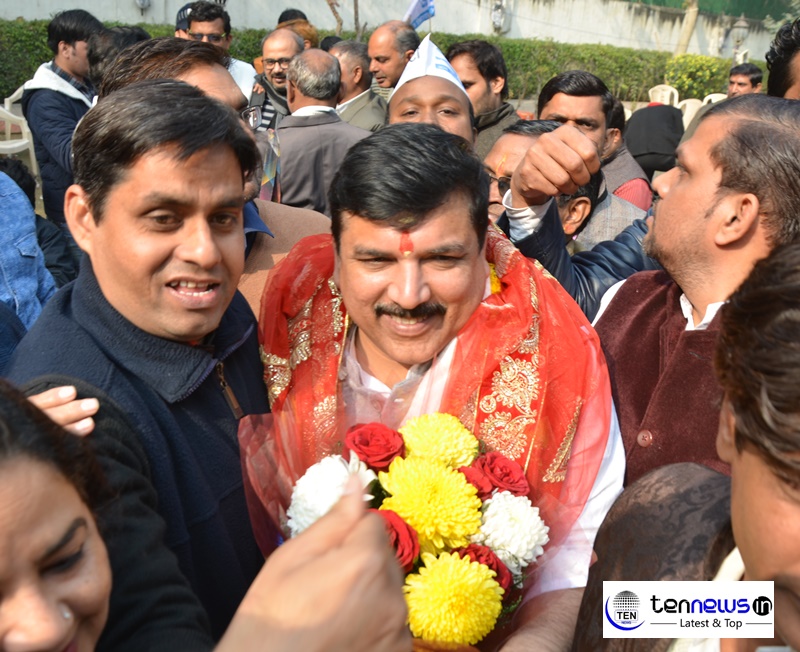 After the Announcement The poet-politician Kumar Vishwas attacked Arvind Kejriwal by stating. "Kejriwal sold the Rajya Sabha seats and himself for money". And Kapil Mishra also accused Kejriwal by saying "it's a death of ideology and that Kumar Vishwas has been punished for speaking out the truth".
On Thursday, The Three Rajya Sabha candidates of Aam Aadmi Party, Sanjay Singh, Sushil Gupta & N D Gupta were congratulated by everyone at AAP head office for being selected as AAP's Rajya Sabha nominations. A lot of enthusiasm was seen among the workers of Aam Aadmi Party and Sanjay Singh, riding in the chariot, reached for the nomination with party leaders.
Speaking to Media, ND Gupta who is a chartered accountant clarified that he has been a part of Aam Aadmi Party for long. "Im a party man and i'm always involved with party politics and am not a parachute man".
Speaking against the fingers which are being pointed out at him, Sushil Gupta said "the party decided my candidature and it is not my decision".