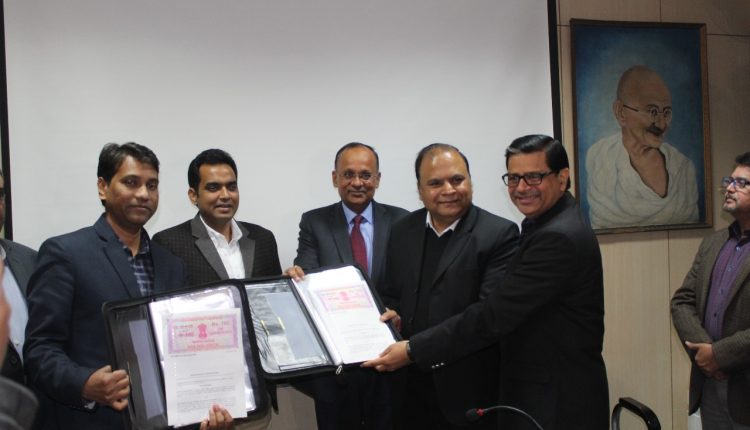 CSR partners to fund upgrade of facilities in 46 Government Schools, GB Nagar Administration Signs MoU!
Ashish Kedia / Jitendra Pal
(09/01/2018) Noida :
Gautam Buddha Nagar district administration today signed two more MoU's with Power Corporation of India Limited and DLF Charitable Trust for upgrading government schools of the district. These two MoU's will fund the up gradation of facilities in 46 more schools of the district.
There are about 685 government schools in Greater Noida and the district administrations together with Noida MLA Pankaj Singh are one constant drive to connect them with more and more CSR partners to better the facilities in these institutions. As per sources about 100 schools have already been adopted by different CSR partners including HCL, DLF among others.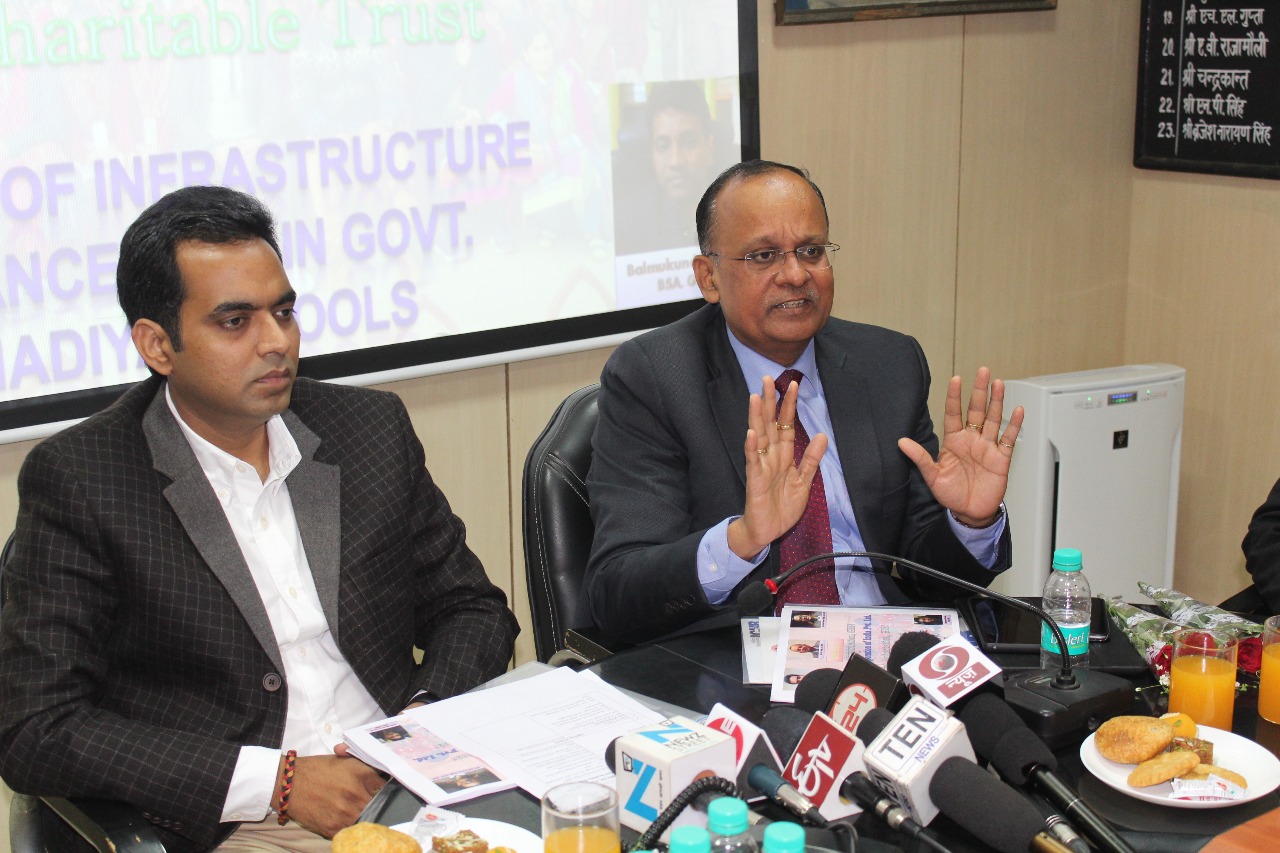 As per MoU signed today, Power Grid Corporation of India Limited is adopting 26 schools for improving sanitation facilities in these schools as well as ensuring pure supply of drinking water.
Similarly DLF Charitable Trust is adopting 20 Schools out of which 4 will be taken on priority initially in first phase. The up gradation of other 16 schools will be taken in second and third phases.
Speaking at the occasion DM BN Singh said, "It is our constant effort to better the facilities of Government Schools in the district. Gautam Buddha Nagar being an industrial town, we made it a point to offer this opportunity to interested CSR partners who can directly align with the district administration and work in this direction".
Noida MLA Pankaj Singh said, "We all understand the significance of providing best possible education and educational environment in our government schools and hence there are continuous initiatives in this direction. We are happy that so many corporates are coming forward to fund these reforms ".
Present during today's MOU signing were DM BN Singh, Noida MLA Panakj Singh, CDO Anil Kumar Singh, BSA Balmukund Sharma along with senior officials of PGCIL and DLF.
District administration is targeting maximum CSR partnerships to fund the modernization and betterment of maximum possible government schools in the district.