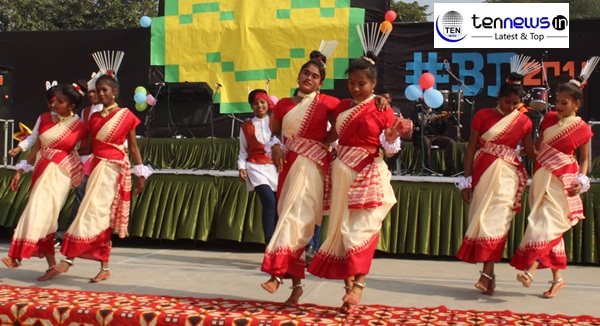 Father Agnel School, Greater Noida celebrated its 18th Balbhawan day
Saurabh Kumar / Jitender Pal
13/1/2018        Saurabh Kumar / Jitander Pal
Today Father Agnel Balbhawan , Greater Noida celebrated its 18th Balbhawan day .The program commenced with a Welcome speech by father Fr Bento Rodrigues.Program was graced by Fr MATHEW of St Joseph's School, Fr Sebastin of Jesus and Merry School , Fr Dinakaran of Fr Agnel School Noida , Gajanan Mali , Rajiv FRANCIS amongst others. Cultural  programs began with a innovative folk dance showcasing the dance form of Jharkhand named Chota Nagpur than after followed up by a English Choir I THANK GOD FOR HIS LOVE, THE WORLD IS ONE, IMAGINE , ONE PEOPLE and many other . The performance made by the students was mesmerising and largely applauded by the audience.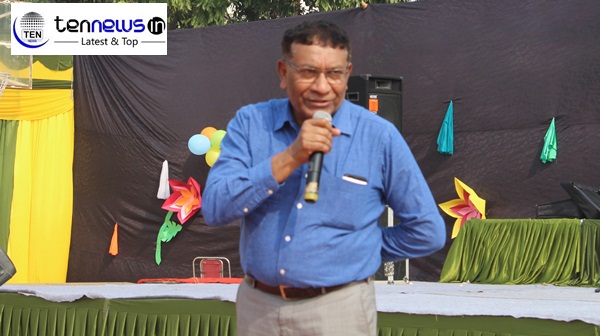 Extravaganza for the program was different food stall in the premises like Punjabi Dhaba ice cream stall, Jaishwal paan, and many others. Over all it's a very nice ambience there.
Parents seems very happy finding them Self among there children's they cheered  them up during their performances.  Fr Bento Rodrigues  presented the annual day report  and detailed  about the achievements of their pass out students of class 12th. Further he said that  "chief guest of our event is our god".  Father Jose A. Carvalho, chair man of Father Agnel Balbhawan while addressing the students quoted that "Life is what we give to us,  it's a gift for us" He advised students that they should know that people around them are investing so much in them so they need to take care of it.