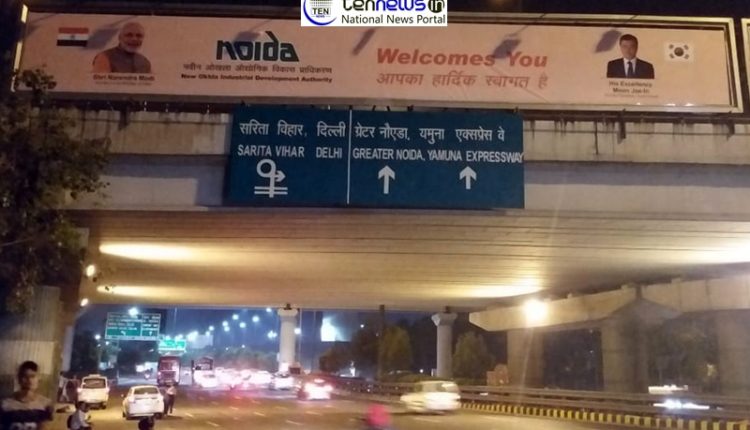 It is probably for the first time in history of Noida that two Country heads will be in the city for an important event. Prime Minister Narendra Modi along with South Korean President Moon Jae-in and UP CM Yogi Adityanath will be in Noida for the inauguration of the Samsung's new plant.
After it has been made clear that VVIP's will be taking the road from Delhi to Sector-81 Noida, the Noida Authority is on its toes to deck the complete route for the welcome of dignitaries.
Noida Authority has installed welcome hoardings and banners at all Uni poles on both sides of the roads starting from DND to the Samsung plant. While moving from DND to Greater Noida, a welcome gate is being erected soon before the roundabout. The clover leaves will be entirely decorated with Indian and North Korean flags.
School Kids to Welcome VVIP's
School kids will be standing on sides of the roads to welcome the VVIP cavalcade after it enters the Noida border. Seven places including soon after crossing DND, near Mahamaya, Zero Point expressway, below Jaypee Hospital Flyover, Near ELDECO Studio, Near Hosiery Complex and near Halonix factory has been shortlisted to be the designated spots for the gathering of the kids. The kids will be accompanied by a teacher and would be provided with small flags of India and South Korea to wave while welcoming the two heads of state.
Four welcome gates are being installed by Noida Authority to welcome the dignitaries. The preparations by Noida Authority are in its last stage and will be completed by tonight.