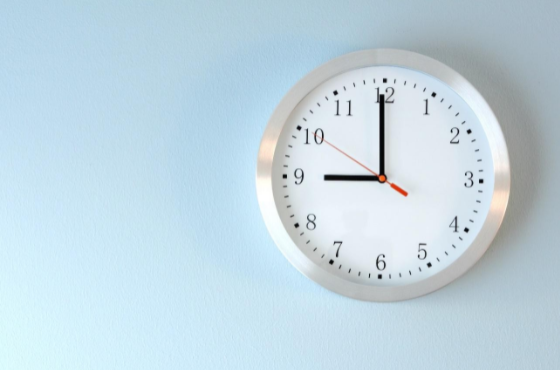 5 Exquisite Looking Wall Clocks for Your Bedroom
When it comes to redecorating your bedroom, there are some things you simply cannot go wrong with. One of these things is wall clocks for bedroom. Wall clocks are undoubtedly one of the most effortless ways to add personality to your bedroom and introduce a statement piece to your décor. 
However, these décor accessories can make or break the entire look of your room, and this is why it is important to go for the ones that complement the décor theme of your room and also resonate with your personal style.
Here we bring a list of five exquisite wall clocks you can go for if you wish to bring a new look to your bedroom. 
Add a Splash of Colour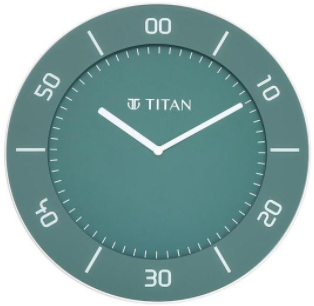 If you're looking for a wall clock that will add a splash of colour to your room, this stunning piece by Titan can be a good choice. Finished in a pleasant green with subtle white details, such wall clocks for bedrooms is all you need to add a finishing touch to your walls. This wall clock works on silent sweep movements allowing you to unwind in your room in silence and peace. 
Contemporary White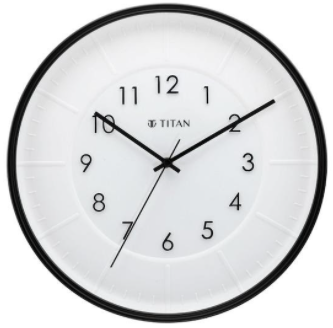 Perfect for modern and contemporary décor themes, such dual-chrome wall clocks for bedrooms by Titan will bring an understated charm to your room. Its subtle design and unique colour palette are perfect for making a statement without appearing overpowering. This is a great pick for you if you're looking to accessorize your bright and colorful walls. 
Black and Orange for an Eye Catchy Look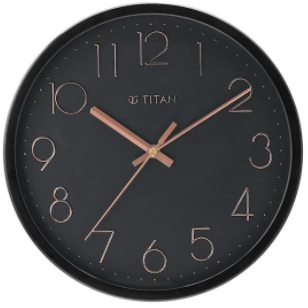 Finished in two contrasting and eye-catchy colours, perfect for making a bold statement, this wall clock is exactly what you need to bring a new life to your bedroom. Its classic design makes it great for a majority of décor themes. 
Whether you wish to add a muted yet stylish accessory to your room or bring in some rustic charm to your walls, this wall clock will be the right pick for you. 
Bring Home a True Statement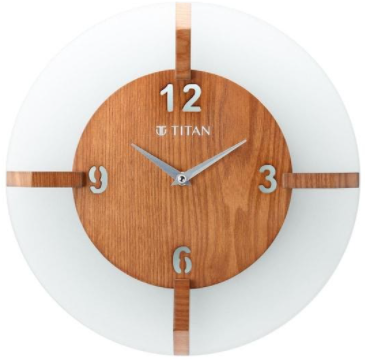 This wall clock for bedrooms is a statement piece in a true sense. Finished in wooded effect, this is a perfect addition for minimal chic rooms that need simple yet sophisticated décor pieces. The understated metal details add an interesting appeal to this wall clock, making it a must-buy for anyone who's a minimalist at heart. 
It's All About the Details
If unique and statement décor pieces have a special place in your heart, you would love this wall clock to the mood and back. A simple yet elegant design with a classic colour palette, this wall clock is perfect for all décor themes. 
Whether you're a fan of artisanal wall art or are looking for a way to bring more character to your walls, such designs of wall clocks for bedrooms is all you need. 
Time To Pick Your Favorite
These were our picks for a few of the best wall clocks for bedrooms you need to check out. This list is curated with different décor styles in mind to ensure there's someone for everyone. But no matter which wall clock you go for, one thing that you should always keep in mind is to go for reputed and trusted brands like Titan. 
Titan is one of the biggest names in the timepieces marker and offers high-quality, reliable products that aren't just stylish but also durable. With Titan wall clocks, you can be sure that you're only getting the best accessories for your walls. So head to their website today and get your hands on wall clocks that will bring a new charm to your bedroom.