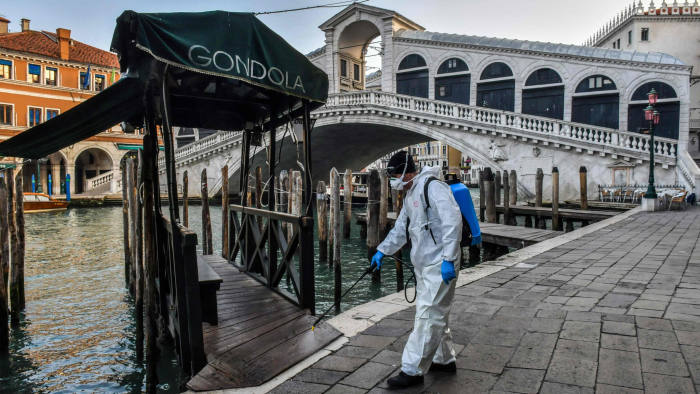 5 lesser known facts about why Italy became the epicenter of Coronavirus
By Prasad Mali
The Coronavirus (COVID-19) pandemic, at present, has spread to over 200 countries, with the deadly virus taking thousands of lives and shaking the economies of even the most developed countries in the world.
Just few months after the virus was originated in China's Wuhan, Italy has became the new epicenter of the virus with over 1,10,000 Coronavirus cases, 2nd only after USA and 13,000+ death, fairly ahead of Spain which has around 10,000 deaths.
The first case of Coronavirus in Italy was confirmed on 31st January in Rome. The patients were a Chinese couple, originally from Wuhan, who had arrived in Italy on 23rd January.
Despite having one of the world's best health system, Italy has struggled to contain the spread of COVID-19 since then, mainly due to following reasons:
1. Older Population
Medical researchers have regularly stated that Coronavirus is most likely to hit the people who are above the age of 60 years.
This is backed by Worldometers' data on mortality rate in different age groups across the globe. The age group of (80+) and (70-79) has a chilling mortality rate of 14% and 8%, way more than other age groups.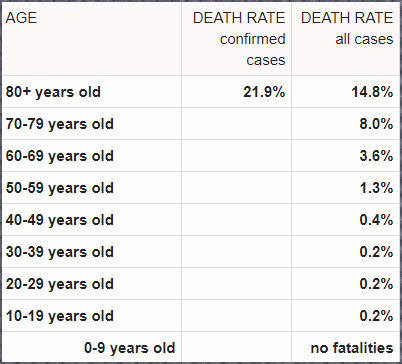 Italy is ranked amongst top 5 countries in terms of highest median age. In 2019, the median age in Italy was 45 years, in comparison, India has an average age of only 28 years.
Though this is surely not the only reason because countries such as Japan, which has an average of 47 years, have fairly contained the pandemic in their country.
2. "Hug a Chinese" campaign
Amid the racism and Xenophobia towards Chinese and "Asian looking people", the mayor of Florence, Italy in February launched the "Hug a Chinese" campaign. This campaign was launched a day after the first Coronavirus case was confirmed in Italy.
The mayor encouraged Italians to take pictures of hugging Chinese people and post them on Twitter to fight against the "psychological terrorism" that was corroborated soon after the coronavirus emerged from China's Wuhan province.
The mayor posted a video on twitter of him hugging a Chinese man to spread this message. The move was soon followed by Italian netizens posting several pictures of themselves hugging Chinese people. It is safe to say that irrespective of the noble cause of this campaign, the campaign severely backfired with Italy posting exponential cases and death in coming months.
The mayor of Florence, Italy, @DarioNardella initiated "hug a Chinese" on Twitter on Feb 1, opposing anger toward China amid the #nCoV2019 outbreak, and calling for "Unity in this common battle!" Many Italian netizens responded by posting photos of themselves with Chinese. pic.twitter.com/LutXfPyXc7

— Global Times (@globaltimesnews) February 4, 2020
3.  Tourist attractions
According to worldatlas.com, Italy is the 5th most visited country in the world welcoming 62 million visitors each year from across the globe.
Italy also has a total of 52 UNESCO World Heritage Sites, the highest in any country in the world, due to its history as the birthplace of the Roman Empire and the Renaissance.
Italy also ranks fairly well at number 10 in the list of top destinations for Chinese tourists across the globe. In Europe, however, Italy ranks at number 1 which pretty much explains the huge Coronavirus toll in the country.
4. Business relations with Chinese
The appetite for Chinese investments in Italy is no secret. Italy was the first big European economy to join China's enormous infrastructure project, the Belt and Road Initiative (BRI).
Most of the Chinese businessman and students are in Milan, the country country's financial capital, located in Lombardy region of Northern Italy. It is noteworthy that Lombardy is the most severely affected region in the country with more than 50% of the deaths coming from this region – 7,593 to be exact.
It's neighbours such as Emilia-Romagna (1,732 deaths); Piedmont (886 deaths) and Veneto (499 deaths) have also paid a heavy price for Italy's and specifically Milan's connection with China.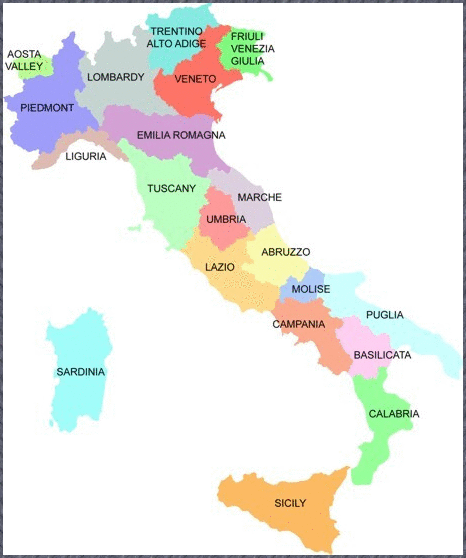 5. Weak efforts to halt Coronavirus Contagion
As per a report by Al Jazeera, a professor of microbiology at Padua University said that many of the new cases in Italy are probably those people who are being infected by fellow family members at home.
Professor said, the authorities should have set up centres to separate people from their families as was done in China instead of telling people with mild symptoms to self-isolate at home.
"We need to go to their homes, test them, test their family members, their friends and neighbours, and all the people who test positive should be taken, if they are well enough, to accommodation centres outside their homes," suggested the professor to halt the Coronavirus Contagion in the country.