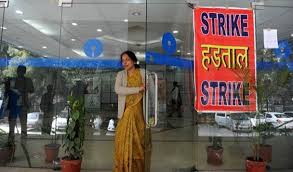 Aadhaar Overdrive : Government Order Fixes mandatory Aadhaar Linking Targets for banks, Invokes fine on non-adherence
However, bank associations are seeing this circular as a mockery of their demands and claiming that this is not bank's work to update or enroll Aadhaar
New Delhi: Few days after 48 hours government bank employees strike on May 30 & 31 demanding wage revisions, Ministry of Electronics and Information Technology and UIDAI issued a notice to all the banks to enroll or update minimum eight Aadhaar of account holders a day from July 1, 2018 and failing to do so banks will be fined.
However, bank associations are seeing this circular as a mockery of their demands and claiming that this is not bank's work to update or enroll Aadhaar.
As per the circular jointly issued by the Ministry of Electronics and Information Technology and UIDAI states, from July 1, 2018, eight enrolment or updations of account holder's is mandatory and from October 1, 2018, it would increase to 12 a day and from January 1, 2019, it would be 16 per day per branch.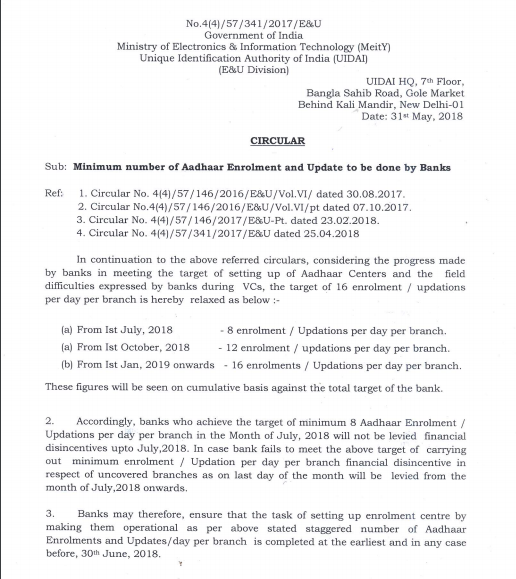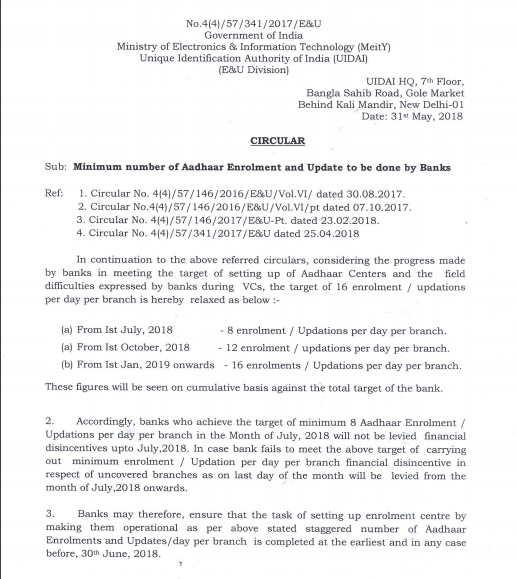 The ministry has advised every bank to set up a separate booth in their respective branches for updating and enrolling of Aadhaar. The circular also warns if banks failed to meet the target financial disincentive in respect to non-target achieving branches as on last day of the month will be levied from July 2018.
Unhappy with the offer of 2% hike in wage by Indian Bank Association (IBA), government bank unions called 48 hours strike on May 30 and 31.
As per their claims, the wage revision is due since April 2017 and bank unions have been demanding 20% hike because of their hard work in last four years to meet government's flagship schemes, however, IBA only offering 2% hike citing the health of banks poor.
Commenting over the issue, Bank union leader, Ashwini Rana said, "This move is totally wrong. Government should let the banks remain for banking not for updating or enrolling Aadhaar."
Union citing that the implementing this circular is too difficult because there is huge staff crunch in the banks and this work needs extra person with infrastructure.
"Government is increasing burden on bank employees each day by according extra work but not intent to intervene in the negotiations with IBA. This is rough behaviours," Rana added.