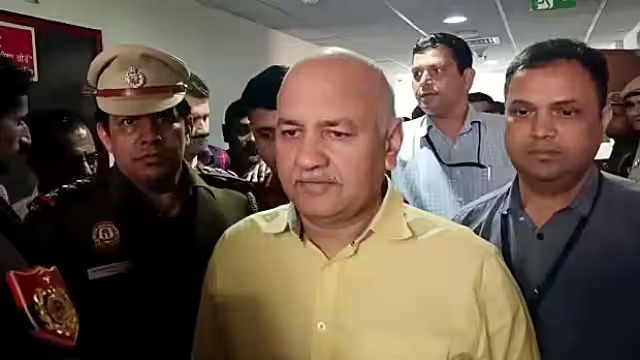 AAP Alleges Mental Torture of Sisodia in CBI Custody
Ten News Network

Delhi (India), March 5, 2023: The Aam Aadmi (AAP) has alleged that senior leader Manish Sisodia is being mentally tortured by the Central Bureau of Investigation (CBI) in custody.
AAP leader Sanjay Singh claimed at a press conference that CBI officers want Sisodia to sign a "false confession." The party claims that there is no evidence against Sisodia and that the CBI is creating pressure through torture so that he admits to wrongdoing.
Sisodia was arrested last Sunday in connection with an alleged liquor scam in Delhi and has been named as accused number one in the CBI First Information Report. He has been placed in the agency's custody for questioning until March 6. Sisodia has denied all wrongdoing.
The CBI has alleged that Sisodia is not cooperating with the investigation and is giving evasive responses. However, the AAP has accused the BJP of attempting to sabotage the Delhi government's work in the health and education sectors through the arrest of Sisodia.
Eight opposition parties have written to Prime Minister Narendra Modi alleging the misuse of central investigation agencies to target them. alleging that Congress is not on the list. The CBI has not yet responded to the allegations made by the AAP.