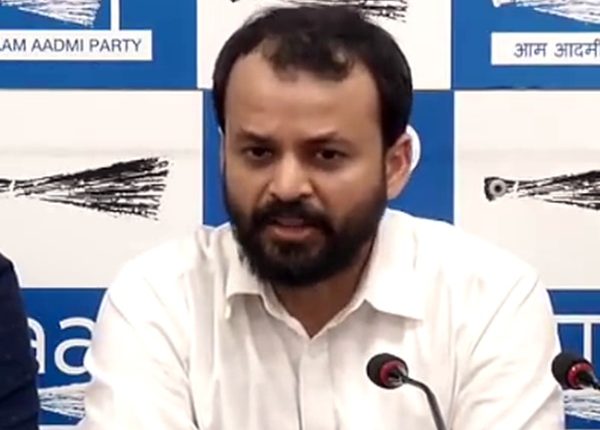 New Delhi: The Aam Aadmi Party has alleged its leaders Ashish Khetan and Imran Hussein were heckled and their party volunteers thrashed by a mob inside the Delhi secretariat.
"Ashish Khetan and Imran Hussain heckled in Secretariat, volunteers thrashed by motivated elements showing up as employees. Delhi police says can't help," tweeted the party's official handle.
AAP leader Ashish Khetan has alleged there was an 'unruly and aggresive mob' at the secretariat who 'ran towards me shouting pro-BJP slogans'. He has accused the Delhi police of not intervening into the alleged incident.
"It was a riot like situation. A crowd had gathered there which became violent and even raised slogans. Everything is on CCTV. Things will be clear from it," Khetan said.