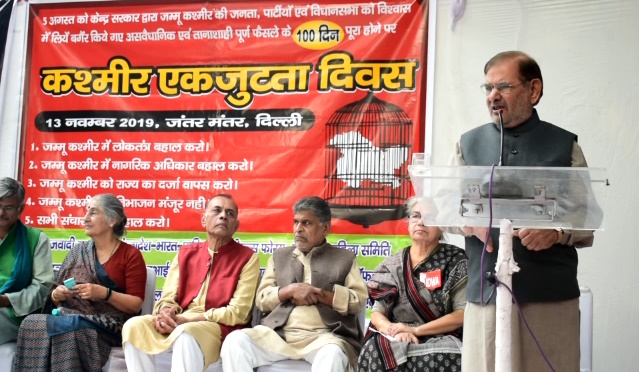 After 100 Days of 'Kashmir without 370', Activists demand arrested political leaders to be freed!
Vishal Malhotra (Photo-Video) Lokesh Goswami Tennews New Delhi :
New Delhi (13/11/2019): The Central Committee of SUCI (Communist) strongly condemned sudden revoking of Article 370 and reducing Ladakh and Jammu & Kashmir as Union Territories, trampling down all democratic norms.
According to the people present at a massive protest at Jantar Mantar today, it is to be recalled that at the time of transfer of power, Kashmir, which was up till then an independent kingdom, was given option either to join India or Pakistan or to remain independent. At that time Pakistan invaders attacked Kashmir for occupation, established their rule over a part of Kashmir but larger part of Kashmiri people led by nationalist leader Sheikh Abdullah voluntarily joined India on some conditions preserving certain rights of Jammu & Kashmir people which was incorporated as Article 370 in the Indian Constitution.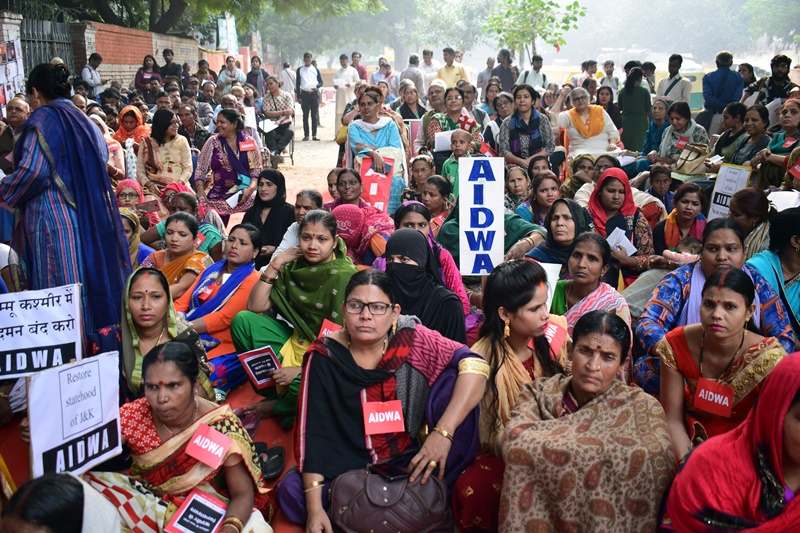 They demanded that Government should immediately restore Article 370 and all other democratic rights of the people of Kashmir. They also called upon all left, democratic and right thinking people of India to raise their voice in protest against these undemocratic acts of the BJP led central government.
Kashmir thus became an integral part of India. It was necessary on the part of the then Congress led Indian Government to develop Kashmir economically, socially, culturally and democratically to win over the Kashmiri people to facilitate their full integration gradually with rest of the country. But Congress led Central Government instead of adopting those measures resorted to bureaucratically rule over Kashmir diluting Article 370 causing resentment among Kashmir people taking advantage of which Pakistan indulged in a proxy war against India and in its course gave all out support to those armed separatists and secessionist forces working within Jammu & Kashmir.
"Instead of rectifying its mistakes successive Congress Governments resorted to ruthless suppression of Kashmir people which alienated a considerable section of the people of Kashmir and as its consequence further strengthened the hands of the secessionist forces", added NCP Leader Sharad Pawar.