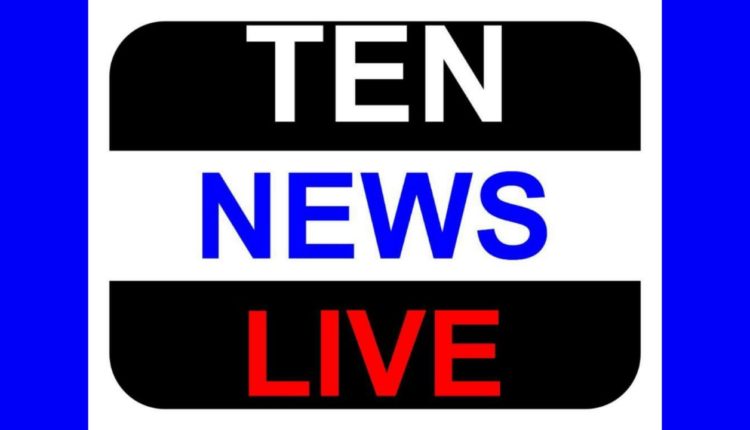 AJAY TAMTA, UNION MINISTER OF STATE FOR TEXTILES INAUGURATES THE 46TH EDITION OF WORLD'S LARGEST IHGF-DELHI FA IR AUTUMN 2018
Greater Noida – October 14, 2018 – Shri Ajay Tamta, Hon'ble Union Minister of State for Textiles, inaugurated the 46th edition of world's largest IHGF-Delhi Fair at state-of-the-art exhibition venue India Expo Centre & Mart at Greater Noida today amidst the overseas buying community arrived in India to source home, lifestyle, fashion and textiles products from more than 110 countries. The extravaganza of Indian handicrafts will be taking place from 14 – 18 October, 2018.
The other dignitaries present during inauguration included Shri Ram Muivah, IAS, Secretary, North Eastern Council, Shri O.P. Prahladka, Chairman – EPCH, Ms. Jesmina Zeliang, President of the fair, Shri Mohan Singh Bhati and Mr. Ahmed Akberali Sundrani, Vice Presidents of the fair, Shri R. K. Passi, Vice Chairmen and Shri Sagar Mehta -EPCH, Shri Rakesh Kumar, ED, EPCH, foreign buyers, press and media.
While inaugurating the fair, Shri Ajay Tamta, Hon'ble Union Minister of State of Textiles said that this fair has played a vital role in increasing exports of handicrafts from the country and has acquired a special importance for handicrafts sector as overseas buying community finds this fair to be the most effective sourcing medium for their requirements and that the Indian exporting community considers this as the most effective marketing medium for their merchandise. The reason behind its success is that fair is very useful both for buyers and sellers. Participation by over 3200 exhibitors in this fair and visit of overseas buyers from over 110 countries shows its popularity amongst Indian handicrafts exporting and importing community.
Shri Tamta, MOS Textiles also urged the handicrafts exporting community to take care of the artisans and craftspersons who are the backbone of this sector. Their children needs attention of all of us towards their education and family members need our support towards their health issues and said that EPCH is already working in this direction. He further said that Government of India is not only providing assistance to these craftpersons in the form of subsidies through various scheme in minimising their expenditure but also on transport for bringing their products upto the common facility centres. Shri Tamta also said that a portal of Government and handicrafts exporters is to be created in order to provide more and more assistance to these artisans on well being of their children, families and education because their hard work is behind creating India's image abroad as provider of exquisite handcrafted products.
Shri Tamta appreciated the efforts of EPCH for ensuring a large participation with every edition and making it a much bigger show every year and also for setting up theme pavilions of North Eastern and Jodhpur/Barmer mega cluster in this fair. This effort of EPCH will not only be providing the employment and livelihood but also providing a marketing platform to the entrepreneurs and artisans to interact directly with the buying community of the world.
Through this platform, Shri Tamta urged the EPCH and exporting community to be ready to represent India's art and culture of different states of India in the Ambiente 2019 in which India has been declared a partner country and it is a proud moment to showcase the diversity not of Indian handicrafts but also different cultures, regions and raw materials available. We should tap this opportunity to increase our handicrafts exports.
While welcoming the chief guest, Shri O.P. Prahladka Chairman – EPCH informed that IHGF-Delhi fair has played a vital role in increasing exports of handicrafts from the Country. The handicrafts exports was to the tune of Rs. 751.67 crores in 1993-94 when the fair was initiated. Even though there was decline in exports of handicrafts in the year 2017-18, the exports of handicrafts during first 6 months of 2018-19 amounting to Rs. 12,953 crores is on growing path with 7.82% increase in rupee terms over the previous year and said that if the trend continue in next 6 months as well, target amounting to Rs. 26,500 fixed for the year will be achieved.

Shri Rakesh Kumar, ED-EPCH, said IHGF Delhi Fair Autumn has the most extensive range of handcrafted products like Home textiles, Furnishings & Made ups, Carpets & Rugs, Floor Coverings, Houseware, Decoratives, Tableware, Furniture, Garden & Outdoor, Bathroom Accessories, Spa and Wellness, Lamps & Lighting, Christmas & Festive Décor, Handmade paper items, Fashion Jewellery, Accessories, bags, clutches, purses and garments and Facts & Figures etc. The products on display are handcrafted catering to all segments of customers be it low, middle to top end customers. The range of products is large, varied and distinct.
Further elaborating Shri Kumar said that state of the art India Expo Centre & Mart will be witnessing the visit of overseas buyers from over 110 countries during five days extravaganza alongwith buyers from new countries such as Benin, Fiji, Latvia, Rwanda and Dominican Republic visiting for the first time.
He Further said that every major departmental store in various countries have put special attention for Indian handcrafted products in their respective store and have become the regular visitor to this show for the last many years.
Looking that Indian Retail industry has emerged as one of the most dynamic and fast paced industries, EPCH took conscious decision to invite retail chains to visit this show few years back and this endeavour has started showing results with increased participation of volume buyers.
Fashion shows and ramp walks by models adorning fashion jewellery, accessories and utility items sourced from exhibitors of the show will be adding glamour to this congregation of exhibitors and overseas buyers during five days extravaganza.
EPCH is a nodal agency for promoting exports of handicrafts from the Country to various destinations of the world and projecting India's image abroad as reliable supplier of high quality of handicrafts goods & services.